FBI warns 'armed protests' being planned at all 50 state Capitols & in Washington DC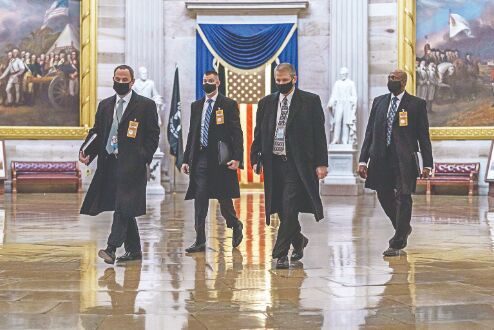 Washington DC: The FBI has warned that it has received intelligence that "armed protests" were being planned at all 50 US state capitols and in Washington DC in the run-up to President-elect Joe Biden's inauguration on January 20, leading to fears of more deadly violence by extremists supporting outgoing President Donald Trump.
Posts on pro-Trump and far-right online networks have called for protest action on a number of dates, including armed demonstrations in cities across the country on January 17 and a march in Washington DC on inauguration day itself.
"Armed protests are being planned at all 50 state capitols from January 16 through at least January 20, and at the US Capitol from January 17 through January 20," according to the internal Federal Bureau of Investigation (FBI) bulletin obtained by CNN and other media outlets.
Biden is slated to be sworn in as the 46th President of the United States on January 20, along with Indian-origin Kamala Harris as the Vice
President.