Marking an arrival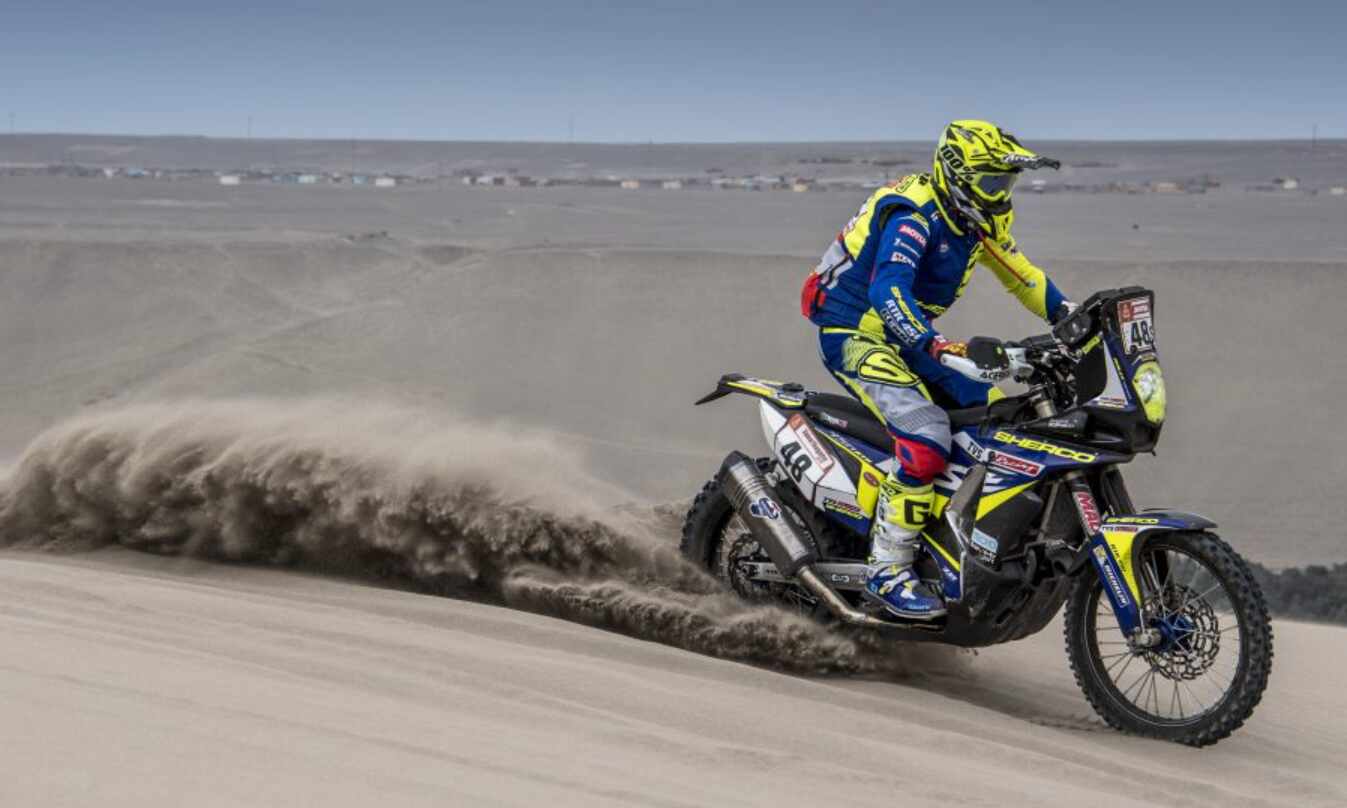 In an exclusive interview with Arif Mohammad, Adrien Metge talks about his experience in this year's Dakar after coming in as a replacement for his brother, how to get into racing as a career and much more
Many congratulations on the Dakar finish. How has this year's challenge been different?
Thank you! The Dakar Rally every year has been challenging, however, this time the difficulty level was higher. I am happy that I got a chance to participate at the Dakar Rally this year and extremely humbled about my result. Saudi Arabia is a very beautiful country with a variety of terrains to ride on, which makes for a nice rally experience. It was tough with varied terrains and temperatures dropping to 3 degree Celsius from 25/26 degree Celsius. The change in temperature takes a toll on you physically. The start was the toughest part of the rally as we had to begin early in cold weather. The route was not too technical which helped me maintain consistent speed in all stages.
Your comments on the rookie Indian rider, Harith Noah.
Harith is a very motivated and confident rider. He trained with me for most part of the year in France. He has exceptional riding skills and is a quick learner. Unfortunately, due to technical issues in the third stage, Harith was out of the general classification of Dakar but he performed really well in the Dakar experience category. He worked hard and improved after each stage in the Dakar Rally.
In India, there has been a lack of 'motorsports awareness' for a long time. How do you think we as a country can tackle this issue?
Motorsport is a niche sport in India. In a country where every person is a cricket lover, every other sport finds it extremely hard to find its audience. The infrastructure also doesn't allow for too many people to get accustomed to the sport at an early age. However, racers like Aravind KP, Harith Noah and Aishwarya Pissay are motivating and raising awareness about the sport and making it popular amongst the millennials and enthusiasts.
Your plans next?
For now, I am working on my fitness and recuperating from all the exertion experienced during Dakar this year. Too exhausted! *chuckles
If someone wants to take racing as a career, how do they go about it?
If someone wants to take racing as a career, they have to begin at an early age. The international racing arena is really tough and it takes a lot of time to learn. Therefore, one has to start early – from a very young age. You have to be happy and should feel good in your head as sometimes there are some riders who are not happy with riding and do it just because they have to. You have to train a lot physically and ride on every kind of terrain but one thing which is very important is to enjoy it. Even if you are the best rider, but if in your head you don't feel good, you will not be able to perform well. So try and enjoy it and find a good balance. Every rider is different. Some riders need to train a lot physically, almost every day because if they don't try, they feel bad. Some riders do not require that amount of training. Also, they don't train themselves a lot physically but they train themselves by riding on different terrains and by riding a lot because they enjoy and have a lot of fun doing it.
Who according to you has been the most impressive rider in this Dakar?
Ricky Brabec has been the finest rider in this Dakar. His standings throughout the rally have been solid and made the rally look almost easy. I have also been quite impressed by the maturity and determination Harith showcased at the rally.