28 dead in 6 separate accidents across India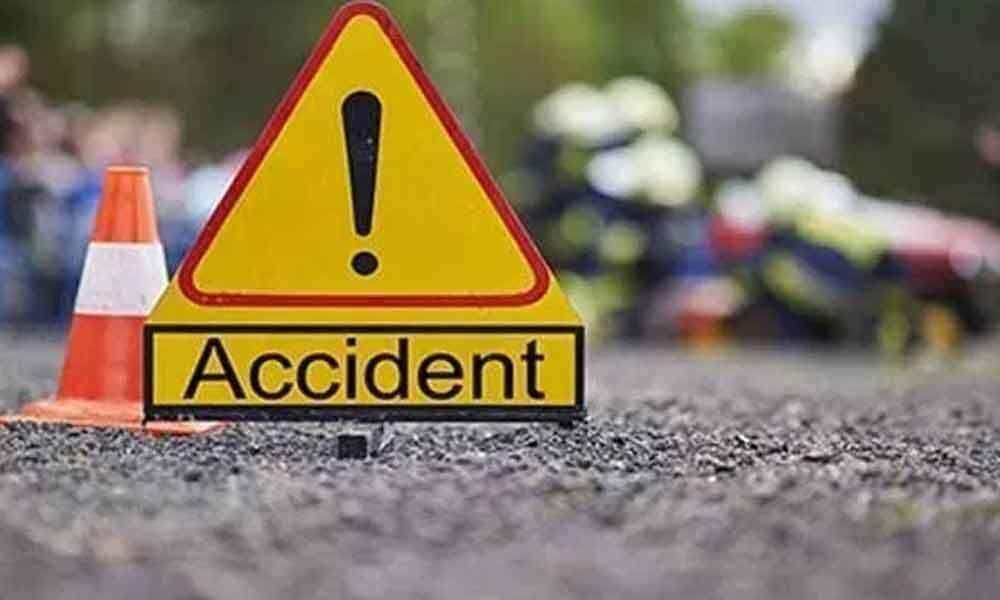 new delhi: As many as 28 people were reported dead in six separate accidents on Tuesday.

Eight people were killed and over 20 others injured in an accident involving a private bus and a truck on the Hubballi-Dharwad bypass road in Karnataka, during the early hours of Tuesday, police said. The bus was heading from Kolhapur in Maharashtra to Bengaluru, while the truck was coming in the opposite direction.
Six people died on the spot, and two subsequently succumbed to injuries in hospital, they said, adding that
the deceased include two drivers of the bus and the truck driver.
A vehicle collided head-on with a truck near Kandela village in Haryana's Jind district on Tuesday morning, leaving six dead and 17 injured, police said. The victims, all residents of the Hisar district, were returning from Haridwar after performing rituals following the death of an elderly family member.
Five members of a family, including two children, died and six others were injured after their speeding car rammed into a stationary truck on the Bulandshahr-Meerut highway on Tuesday morning, officials said. The family was en route to the Kedarnath shrine in Uttarakhand when the accident took place in the Gulawathi area of Bulandshahr around 4.30 am, the officials said. Four people were killed and five injured as a private bus in which they were travelling rammed into a truck in Kota on Tuesday, police said. The accident took place at around 3 am when the bus carrying nearly 50 passengers was on its way to Kanpur from Rajkot, Superintendent of Police, Kota (Rural), Kavendra Singh Sagar said.
Three labourers were killed and four others seriously injured after an iron shed collapsed on them in a rice mill in Gujarat's Ahmedabad district, police said on Tuesday.
The incident took place on Monday night when the labourers were erecting the shed at the mill located
near Bavla town, about 30 km from the district headquarters, they said. Seven workers got trapped when the iron structure collapsed suddenly, an official from Bavla police station said.
In another unfortunate incident, two people died after a boat carrying tourists capsized in the Arabian Sea off the Malvan coast in Maharashtra's Sindhudurg district on Tuesday, police said. The boat was carrying nearly 20 tourists, who were returning after scuba-diving, a police official said. The boat capsized mid-sea off the Malvan coast, and the tourists fell into the waters, he said.
Two SSB jawans were killed when their vehicle fell into a deep gorge in Uttarakhand's Pithoragarh district, police said on Tuesday. The accident occurred near Lal Ghati on Monday when the jawans were on their way to their unit
in Didihat from Thal, Police sub-inspector Himanshu Pant said. The jawans have been identified as Manoj Pant and Karan Singh.