Winter likely to arrive from 2nd week of Dec: MeT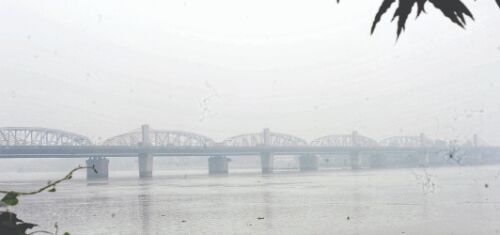 Kolkata: The city dwellers may witness full-fledged winter from the second week of December when the cold wave from the north Indian will have an uninterrupted flow

into the state, feels the Regional Meteorological Centre in Alipore.
The city's temperature dropped by 2 degree in the past 24 hours with the lowest temperature in the city recorded at around 16.6 degree Celsius on Sunday. The city's temperature stood at around 18.6 degree on Saturday. The highest temperature in the city was recorded at around 29.1 degree celsius on Sunday.
A low pressure will be formed over the South East Bay of Bengal in the next 24 hours which may determine the winter to set in. The cold air from North India is interrupted. The temperature may slightly drop in the next 48 hours but it will not drop below 15 degree Celsius this week, the weather office said.
"There is no major drop in the temperature this week. The weather condition may change from the second week of December as the winter is expected to set in. A low pressure will form over Bay of Bengal which might help the Northern wind to enter the state," a weather official said.
There has been a fluctuation in the temperature for the past few days. The lowest temperature in the city suddenly climbed up by 3 degrees last Friday giving a sudden pause to the cold condition. The lowest temperature remained at 20.2 degree Celsius on Friday.
The MeT office said that there will be no major difference in the temperature during the day time in the next few days. During the night and early morning hours people would feel the cold. The city dwellers are eager for the winter to set in as the fluctuation in the temperature may have an impact on the health conditions of the people.