New excise taxation policy drops liquor consumption, increases revenue growth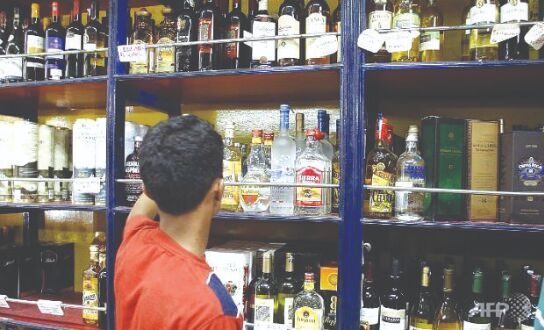 Kolkata: With the introduction of new excise taxation policy, the consumption of liquor dropped in the state despite around 24 per cent revenue growth recorded in the past 2 months, said

a senior state government official.
The Bengal government played a crucial role in the World Health Organisation's (WHO) initiative towards reducing harm caused by the use of alcohol with cost-effective interventions.
The sale of liquor, as per the data of the state Excise Directorate, has dropped to around 75 lakh litre per month from the usual 1 crore litre per month in November and December.
The drop is an outcome of the introduction of the new excise taxation policy that led to an increase in revenue generation. With the introduction of the new excise taxation policy two months back, the state witnessed an additional revenue generation of Rs 440
crore in November and December.
Usually, the revenue used to remain around Rs 950 crore a month in the pre-Covid period. Now, it has gone up to around Rs 1,100 crore.
"With the drop in liquor sale, the per capita consumption of the same has also reduced," said the official. This comes when WHO has taken steps, under an initiative called SAFER, to reduce death, disease and injuries caused by the harmful use of alcohol using high-impact, evidence-based and cost-effective interventions.
As per the WHO's data more than 3 million people die every year—one person every 10 seconds—from an alcohol-related cause. Under the initiative "SAFER", WHO had recommended "action package of effective alcohol policy and programme
interventions".
"In such a scenario the move of the Bengal government in introducing the taxation system, which helped in reducing consumption without affecting the revenue, has received appreciation from various quarters," the
official said.
The prices of Indian Made Foreign Liquor (IMFL) altered since November with smaller (180 ml) bottles becoming 20 to 25 per cent cheaper while the bigger ones like 750 ml IMFL bottles turned dearer.
The sale of beer has gone up by around 15 lakh litre, taking the monthly sale to around 35 lakh litre, in November as its price reduced