Matuas don't need to prove their citizenship: Trinamool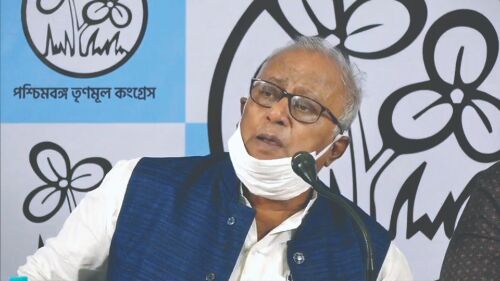 Kolkata: Coming down heavily on the BJP, Trinamool Congress MP Saugata Roy, on Saturday, said the Matuas are Indian citizens and they do not need anything to prove their citizenship.

Addressing a press conference at the Trinamool Bhavan, Roy said the Matuas are Indian citizens and they have the Elector's Photo
Identity Cards (EPIC) and ration cards.
"They are casting votes in the elections. BJP is doing politics unnecessarily," he maintained. He said Trinamool Congress Chairperson Mamata Banerjee had clearly stated while addressing a public rally at Bongaon early this week that Matuas are citizens of India and they will not have to prove their citizenship. He alleged that BJP was trying to confuse people belonging to the Matua community before the election.
"CAA was forcibly passed in the Parliament. For the past one-and-a half-years, it has failed to make rules. It attempts to divide the society," he
added.
He said it is likely that the union Home minister Amit Shah will visit Thakurnagar, the headquarters of the Matuas, to woo the community before the polls. Commenting on the farmers' agitation, Roy said Trinamool Congress has supported the cause of the farmers and Mamata Banerjee had spoken to some of the leaders. "Banerjee has come to power by highlighting the attack on the farmers of Singur. She will continue to support the farmers as long as they are oppressed by the Centre," he added.