Man dies after saving life of infant daughter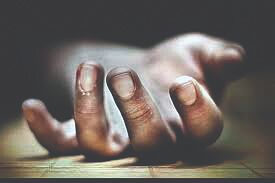 Kolkata: A middle-aged man died after saving the life of his one-year-old daughter in the Parnasree area on Saturday morning.

According to sources, Subhash Panda was playing with his daughter on the terrace of a building. All of a sudden, the duo lost balance as they were on the edge.
Panda somehow managed to save his daughter from falling from the terrace.
However, he couldn't keep the balance himself and slipped from the terrace.
He was rushed to a nearby hospital where he was declared brought dead.