Lured by food voucher, man duped of Rs 57K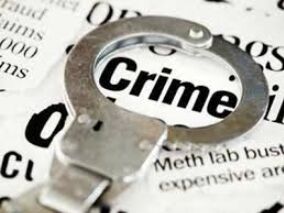 Kolkata: A man was duped of Rs 57,000 by some unidentified fraudsters, who impersonated as employees of a popular restaurant at Park Street and lured him to place an order by offering an attractive discount.

According to Sukumar Seal of Ahiritola area a few days back he had seen an advertisement of the restaurant on Facebook, offering two plates of 'chelo kebab' for free on buying one. Prospective buyers were asked to give their mobile numbers, name and email addresses in order to register for the offer.
On Monday, Seal had received a call from a person, who presented himself as the employee of the restaurant. The caller allegedly requested Seal to register for the offer before the same ends on Monday. Seal was told that he would be able to order the food item within one month of registration.
The fraudster apparently asked Seal to download an application named— 'automatically forward SMS to your PC/phone'—on his smartphone.
After installing the application, Seal clicked on a link sent to his phone number to pay for the food item. The victim submitted his debit card details. Within a few minutes, he received a SMS stating that around Rs 50,000 had been debited from his bank account. Few minutes later, three more transactions were made amounting to Rs 5,000, Rs 200 and Rs 1,800.
On realising that he had been cheated, Seal contacted Jorabagan police station. He lodged a complaint with the police. He also contacted the bank fraud section of Kolkata Police's Detective Department. He also informed his bank and blocked the card.
Meanwhile, police suspected it to be a case of online fraud caused by the notorious gangs of Jamtara. During lockdown, another man was duped in a similar manner. The owners of two restaurants located at Park Street had also informed police about how fraudsters were using the names of their outlets to dupe people.