Containment zones in city stand at 3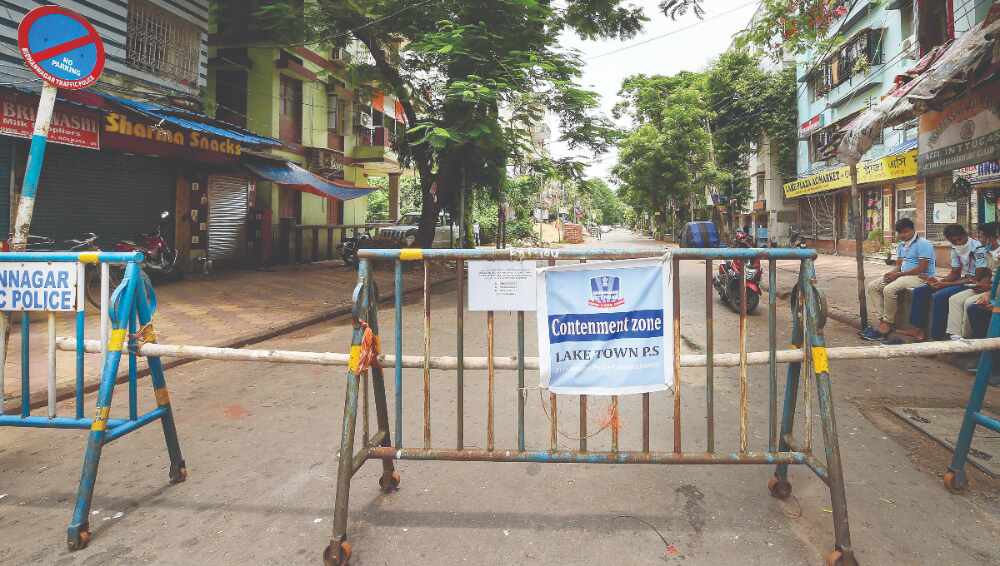 Kolkata: The latest containment zones in Kolkata stands at 3 with Ballygunge and Garia back in the list after a gap of more than ten days.

The last containment list updated by KMC had shown a complex at Raja Basanta
Roy Road in Mudiali area in south Kolkata under containment.
Multiple flats at 9, Valley Park under ward 110 in Garia area in south Kolkata and a complex that also includes apartments at 20 Ballygunge Circular Road under ward 69 are the two new entries in the latest containment list brought out by Kolkata Municipal Corporation.
" We have put these zones under containment with a reasonable number of positive cases being reported. As both these areas are densely populated it is necessary to curb further spread of the disease, " said a senior KMC official.
The third in the containment list for more than ten days is the complex at 18, Raja Basanta Road in Tollygunge under ward 87 where 2 flats in the second floor have witnessed multiple COVID-19 positive cases.
" We are ensuring that the residents under the containment zone do not venture out of their respective residences. The ward co ordinator with the help of police is ensuring that necessary items are made available to them," the official added.