Bengal surpasses Rajashthan, ranks 5th in foreign tourist arrivals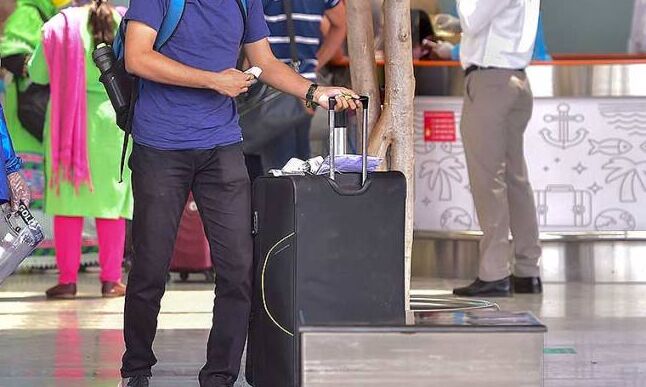 Kolkata: Surpassing Rajasthan, Bengal climbed to the fifth spot in drawing foreign tourists. According to the India Tourism Statistics 2020 released by the Ministry of Tourism, 1,656,145 foreign tourists had arrived in Bengal last year. Not just Rajasthan, the state is well ahead of other states like Kerala, Punjab, Bihar and Goa as well. Bengal contributed 5.3 per cent of the total foreign tourist arrival in the country.

The states ahead of Bengal are—Tamilnadu, Maharashtra, Uttar Pradesh and Delhi (union territory). In 2018, Bengal had occupied the sixth spot with 1,617,105 foreigners arriving in the state.
When it comes to the inflow of domestic tourists, Bengal has climbed up the ladder too. It ranked sixth in attracting domestic tourists. In 2018, the state had ranked 7th in this category.
As many as 92,366,025 domestic tourists had visited Bengal in 2019. States like Madhya Pradesh, Telengana, Gujarat and Rajasthan lagged
behind. The percentage share of Bengal in this category is 4 per cent.
According to a senior official in the state Tourism department, the state government under the leadership of Mamata Banerjee has taken a slew of measures to boost tourism in the state. From roping in Shahrukh Khan as the state's brand ambassador to repackaging traditional Bengali sweets for the international market, the state government has taken various measures.
The budget for tourism increased 40 times since 2011, when the Trinamool Congress-led government came to power. The total budget allocated for the ongoing fiscal is Rs 413.8
crore against Rs 10 crores in 2010.
"Homestay tourism has added a new dimension to the state tourism. It is encouraging to see that homestay tourism is growing rapidly. There are over 2,000 homestays in Darjeeling and its adjoining areas. Many have come up in other parts of the state too. We are providing attractive incentives for promotion of homestays," said Goutam Deb, state Tourism minister.
Most of the foreigners coming to the state head towards the Hills in Darjeeling or to the Sunderbans. The weather in the
Hills remains pleasant throughout the year, contributing towards the comfort index for the foreigners. The toy train in Darjeeling—an UNESCO heritage site—is also a big draw for the foreign tourists.
For the past nine years, the department has been organising 'Destination East' programme in collaboration with CII to focus on helping international tour operators to look beyond common tourist destinations.
"We are also working upon promotion of river cruise through professional management of the cruises that run in the waterways," added the
official.