Balurghat-Kolkata train services to resume soon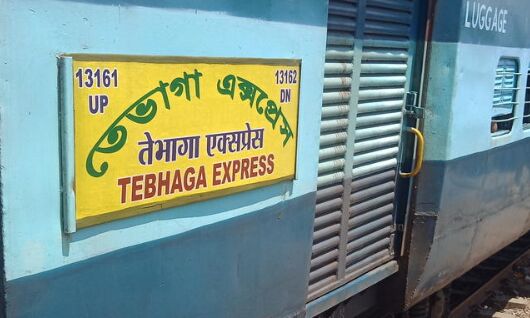 Balurghat: With COVID-19 cases declining in the region, Kolkata bound Tebhaga Express from Balurghat will soon

resume its operations, said a Northeast Frontier Railway source.
"The train service from Balurghat to Kolkata is expected to resume shortly. Initially, the department has decided to run Balurghat-Kolkata Tebhaga Express only. Gradually the other trains like Balurghat-Siliguri and Balurghat-Howrah will start running," the source added. According to the source, the concerned department has started preparations for resuming the service. "Railways running staff, guards, TTE, safety personnel and other officials have been asked to remain prepared to resume the service soon. The date of resumption hasn't been decided so far," said the source.
Railways have already started trial services between Balurghat-Eklakhi track before resuming the full-fledged services. Trial engines from Malda are now checking the track to find out if it needs repair.
"The government has asked the Railways to follow all the protocols that are required amid pandemic and rigorously conduct thermal screening of all the passengers. Passengers will have to wear face masks on the station premises and also during journey. Apart from these measures, all have to maintain physical distancing. Only asymptomatic passengers will be allowed to board the train," the source added.
Booking for reservation will start soon. Earlier, the commuters had demanded resumption of train service on routes like Balurghat-Kolkata, Balurghat-Howrah and Balurghat-Siliguri with limited access, maintaining Covid protocols including physical distancing.