14 iconic eateries, sweet shops across city get heritage status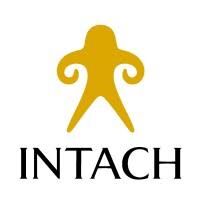 Kolkata: In a first, fourteen iconic sweet shops and restaurants across the city were given the heritage tag by the Indian national Trust for Art and Cultural Heritage (INTACH).

These shops have been serving people in the city of joy for decades. Not just food, but they also offer a slice of history to the city—known for its colonial past. These shops are an integral part of the city's culture too.
Braving all odds, these establishments have been carrying out business from the same premises for the past 60 years and above. They received blue plaques from INTACH.
The oldest sweet shop to have got the blue plaque is Bhim Chandra Nag, located in Nirmal Chandra street
near BB Ganguly Street intersection.
The shop was set up in 1826. What adds to its beauty is a wall clock hung there with a dial printed in Bengali. It is believed that Charles Kelvey, partner of Cooke and Kelvey, was so happy with the sweets he took from the shop that he presented the wall clock to the owner.
The famous sweet shop Girish Chandra Dey and Nakur Chandra Nandy have also received the heritage tag. Located in Ramdulal Sarkar street, the shop was set up in 1844.
Known for serving lip-smacking and delicious fritters like Kaviraji cutlet and mutton chop, Dilkhusa cabin on Mahatma Gandhi Road was set up in 1918.
Paramount, which was also set up in 1918, is famous for serving various kinds of sherbat. Eminent personalities like Jagadish Chandra Bose, Satyen Bose, Meghnad Saha, Netaji, Pulin Behari Das, Uttam Kumar and Suchitra Sen, among others, were frequent visitors to the shop. The shop offers 20 varieties of
sherbat.
Located on Jatindra Mohan Avenue road, Allan Kitchen was set up in 1920. It is famous for offering sumptuous prawn cutlet, fish chop, chicken and mutton steak.
Another eatery, which is known to serve one-of-its-king egg devil—Niranjan Agar, was set up in 1922. The U Chow restaurant, set up in 1927 on Ganesh Chandra Avenue near Bow Barrack, is also among the listed shops.
The sweet shops of Nabin Chandra Das and KC das—set up in 1935—are heritage shops now. Their speciality is the rasogolla.
Mocambo restaurant in Park Street was set up in 1941. The famed Shiraj restaurant was set up in 1941.
These places are known for serving quality continental dishes and biriyani.
Indian Coffee House, opposite Presidency University, was set up in 1941. It is also a heritage restaurant. Sabir hotel and Kwality restaurant in Park Street have received the heritage status too.