'Shooting for the movie was a gruelling process'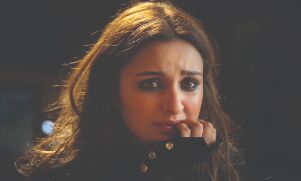 In an exclusive interview, Bollywood actor Parineeti Chopra revealed that shooting for her upcoming 'Netflix' film 'The Girl on the Train' was a gruelling process, but she did not want to leave the sets and go home until she got it right.
"'The Girl on the Train' and Saina Nehwal's biopic took everything from me. I was happy to give my all to these films because I wanted a gruelling shooting process where I feel responsible for my character. I wanted to impress my director and not go home till I get the scene right," shared the 'Hasee Toh Phasee' star.
She added, "I wanted to do a film like 'The Girl on the Train' for long, but I had to pick from the offers I was getting. Once you do something on screen successfully, people think, 'Why not cast her again?' You are stuck in that loop. I was not able to show people that I could do different roles."
"If I am the perfect casting for a film, I do not want to do it because then it would be something that people have come to expect from me. I want to do movies that you do not typically associate with me," concluded the actor.