Delhi Police short of probe officers, claims NGO report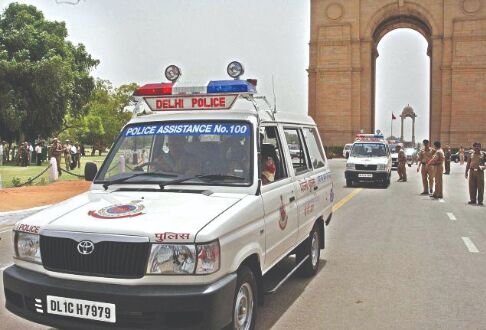 New delhi: In a recent annual report released on Thursday by the Delhi Police shows a huge lack of manpower and indicates a dire need to have an adequate staff in the police force, filling the sanctioned posts for effective policing and investigation of the city police.

An NGO Praja Foundation, along with Friedrich Naumann Foundation and Madhu Mehta Foundation released an annual report and the data and analysis indicate that there is 15 per cent shortage in police personnel in 2020-21. There is also a 20 per cent shortage of investigation officers in the Capital.
It further claims that the gaps are a result of a much larger issue of poor implementation of reform schemes. Police reform for two years tenure for posts such as Commissioner of Police (CP), Deputy Commissioner of Police (DCP) has not yet been implemented.
Importantly, data shows of the total IPC cases investigated by the Delhi Police as of December 2020 (2,51,333), chargesheet was filed only in 28 per cent of the cases. Moreover, there was a high pendency of investigation in cases of crime against women of 58 per cent and children of 56 per cent as of December 2020.
At the same time, reporting of cases has fallen in all major crimes in the last five years in Delhi — murder cases by 9 per cent, rape cases by 22 per cent, molestation by 25 per cent and kidnapping and abduction by 31 per cent.
"Thirty one per cent of 13,850 victims of kidnapping and abduction were recovered in 2020, which went down from 39 per cent of 14,495 victims in 2018," the report says. Significantly, the report also pointed that the lack of sufficient police stations to deal with cyber crimes had resulted in abysmal reporting levels.
However, several recommendations to solve these issues have already been undertaken since Rakesh Asthana took over as Commissioner, including separating law and order and investigative duties (to reduce pendency) and setting up dedicated cybercrime police stations across all 15 districts of Delhi Police, among others.
In 94 per cent of the total 1,197 POCSO cases in 2020, victims were mostly girls, in which the highest cases were rape (721) and sexual assault (376). Of the 67 cases reported of POSCO crimes against boys, 93 per cent were of unnatural offences while 4 per cent sexual assault. Moreover, in 99 per cent of POCSO cases, trials were pending as of December 2020, showing that provisions of the Act are not being followed.
Recently, a state Police Complaints Authority (PCA) was set up in Delhi in 2019. Around 2,464 cases were registered in 2020-21 of which 2,030 were disposed of.
The report suggests that the PCA needs to be given independent authority to try cases and take decisions against atrocities by police.