Finally, Gail completes Kochi-Mangalore pipeline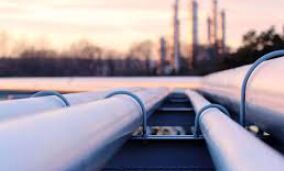 Kochi: The much-delayed Kochi-Mangalore natural gas pipeline project is finally ready for commissioning any day from now as the national energy major Gail India has completed the final 540-metre treacherous stretch across the Chandragiri river in northern Kerala, according to a senior company official.
The 444-km long natural gas pipeline was launched in 2009 at an estimated cost of Rs 2,915 crore and was to be commissioned in 2014. But opposition on safety and commercial grounds wherein the land price was the main hurdle, both from political parties and the public, ensured that the project lingered on. This led to the project cost nearly doubling to over Rs 5,750 crore.
"We have completed the most difficult stretch across the Chandragiri river in Kasargod district in northern Kerala, on Saturday. Now the testing is on and this will be completed in the next two days. Within this week itself gas will reach Mangalore through the 444-km pipeline," P Murugesan, the executive director and head of Southern region, Gail, said on Monday. A formal commissioning will be done later, according to the availability of the minister, he added.
The pipeline is charged up to Kannur now, and is live up to Kuttanand in Palakkad district, 90 km north of Kochi since June 2019 and of the remaining 354 km the line is ready up to Kannur. Kuttanad is the main junction of the project as from here the line bifurcates to Managalore and Bengaluru.
The first phase of the project was commissioned in August 2013 in the Kochi metropolitan area with industrial supplies and domestic supplies from February 2016 by Adani Gas.
Today the pipeline supplies 3.8 million cubic metres of gas every day to industrial and residential customers in Kochi and is set to cross 4 million cubic metres soon in the city itself, while Mangalore has a potential of 2.5 million cubic metres per day, Murugesan said.
With the commissioning the pipeline, gas demand in the state will touch 80-90 million cubic metres per annum from 60 million cubic metres now.
The pipeline is a big boost to the struggling Kochi LNT Terminal of Petronet which has a capacity of 5 million tonne annually but 90 per cent capacity has been idling due to the delay in completing the Kochi-Mangalore pipeline and Murugesan said with the commissioning the capacity utilisation of the LNG terminal will go up to 25-30 per cent.