Centre reduces raw jute stock limit further to prevent hoarding and improve supply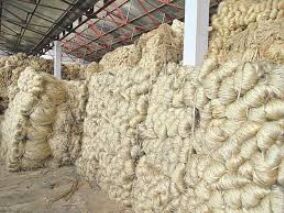 Kolkata: The Centre has further reduced the maximum raw jute stock limit for traders to prevent hoarding and ensure a steady supply of the commodity at a reasonable price, a move industry sources termed as "inadequate to control the rate".
They urged the government to take a step for an equitable distribution of the raw material among "all the mills".
In August, the Jute Commissioner had capped raw jute holding at 1,500 quintals on own or third party account, and again on Friday asked traders to bring it down to 500 quintals in the next 10 days.
"Unless stock holding limit is checked for mills, this measure will not have any impact on the price of raw jute and is inadequate to control the
rate.
"The equitable distribution of raw jute among mills is not going to happen as millers with deep pockets will procure the maximum raw material and many small units will suffer," the industry sources said.
In the recent past, the Jute Commissioner's Office had allowed millers to increase stock limit when the price of raw jute was hovering around Rs 6,000 per quintal as against the minimum support
price of Rs 4,225 per quintal, they said.
"There are many units which do not have stock of raw jute even for seven days. JC's office is required to ensure equitable distribution of raw jute to all units to ensure a steady supply of jute bags to the states for foodgrain packaging," a mill owner said on condition of anonymity.
A senior official of the Jute Commissioner's Office said they have been keeping a close watch on the situation and are looking to prevent hoarding by middlemen.
Jute mills are required to supply another four lakh bales of bags to meet the target of 13.75 lakh bales, the sources said.
Under the present circumstances, meeting the target seems to be "difficult", they claimed.