Russian airstrike hits base in western Ukraine, kills 35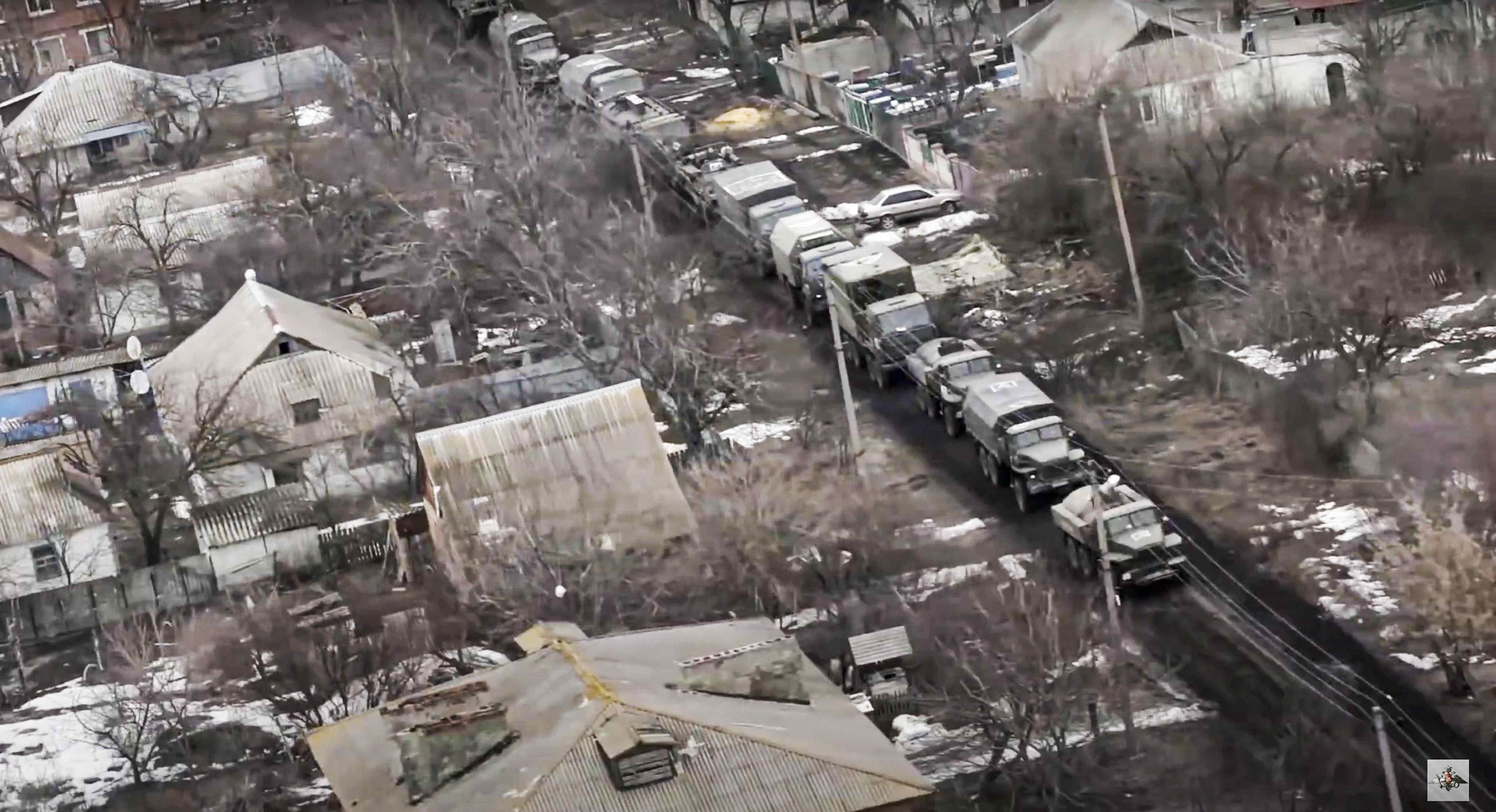 Lviv (Ukraine): Waves of Russian missiles pounded a military training base near Ukraine's western border with NATO member Poland, killing 35 people, Ukrainian authorities said Sunday. The strike followed Russian threats to target foreign weapon shipments that are helping Ukrainian fighters defend their country against Russia's grinding assault.

More than 30 Russian cruise missiles targeted the sprawling facility that is less than 25 kilometers (15 miles) from the closest border point with Poland, according to the governor of Ukraine's western Lviv region. Poland is a transit route for Western military aid to Ukraine, and the United States increased the number of America troops deployed there.
The training base near Yavoriv appears to be the westernmost target struck during Russia's 18-day invasion. The facility, also known as the International Peacekeeping and Security Center, has long been used to train Ukrainian military personnel, often with instructors from the U.S. and other NATO countries.
The base has also hosted international NATO drills and a senior NATO official, Admiral Rob Bauer, previously hailed it as embodying the spirit of military cooperation" between Ukraine and international forces. As such, the site
symbolizes a longstanding Russian complaint: that the 30-member Western military alliance has expanded in Eastern Europe too close to Russian territory.
One of Moscow's stated conditions for ending the hostilities in Ukraine is for the country to drop its ambitions to join NATO.
Lviv governor Maksym Kozytskyi said most of the Russian missiles fired Sunday were shot down because the air defense system worked. The ones that got through through killed at least 35 people and wounded 134, he said.
NATO said Sunday that it currently does not have any personnel in Ukraine. White House national security adviser Jake Sullivan said the West would respond if Russia's armaments travel outside Ukraine and hit any NATO members, even accidentally.
President Joe Biden has been clear, repeatedly, that the United States will work with our allies to defend every inch of NATO territory and that means every inch, Sullivan said on CBS News' Face the Nation.
The city of Lviv itself so far has been spared the scale of destruction unfolding to its east and south. Its population of 721,000 has swelled during the war with residents escaping other bombarded population centers and as a waystation for the nearly 2.6 million refugees who fled the country.
Meanwhile, A US journalist was shot dead and another wounded on Sunday in Irpin, a frontline suburb of Kyiv that has witnessed some of the fiercest fighting since Russia invaded Ukraine.
Papers found on the American reporter's body identified him as 50-year-old video documentary shooter Brent Renaud, of New York.
A New York Times identity card was among the papers, leading to reports he worked for the paper, but the US daily said he was not working for it at the time of his death.
The International Federation of Journalists identified the wounded reporter as American photographer Juan Arredondo.
A third victim, a Ukrainian who had been in the same car as the Americans, was also wounded, according to a medic at the scene.
Danylo Shapovalov, a surgeon volunteering for the Ukrainian territorial defence, said Renaud died instantly from a gunshot wound to his neck.
Ukrainian officials were quick to blame Russian forces for the shooting but the exact circumstances were unclear.