AstraZeneca-Oxford Covid vaccine cleared by UK as it fights mutant virus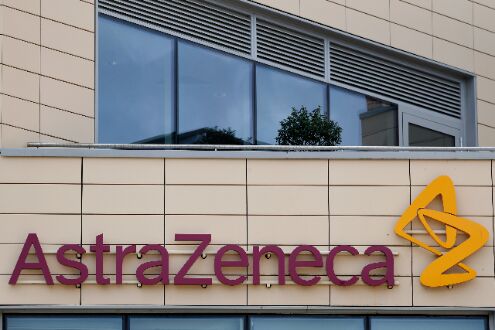 London: The UK on Wednesday approved a cheaper and easy-to-handle COVID-19 vaccine developed by scientists at Oxford University and produced by AstraZeneca for human use, the second Coronavirus vaccine to be cleared for rollout in Britain after the Pfizer/BioNTech jabs.
The Oxford vaccine, which also has a tie-up with the Serum Institute of India, was being evaluated by the British regulator — the Medicines and Healthcare products Regulatory Agency (MHRA) — after the final cut of data was submitted by the government last week.
The approval by the MHRA means the vaccine is both "safe and effective" and the government's Department of Health and Social Care (DHSC) said that the National Health Service (NHS) will prioritise giving the first of the two-dose vaccine to those in the most high-risk groups quickly.
"It is truly fantastic news and a triumph for British science that the vaccine has been approved for use. We will now move to vaccinate as many people as quickly as possible," said British Prime Minister Boris Johnson.
UK Health Secretary Matt Hancock confirmed that the rollout of the second approved vaccine will begin on January 4 and "will really accelerate into the first few weeks of next year".
"The vaccine is our way out of the pandemic," the minister said.
In a statement, the DHSC said the "government has today accepted the recommendation from the Medicines and Healthcare products Regulatory Agency (MHRA) to authorise Oxford University/AstraZeneca's COVID-19 vaccine for use."
It means the Oxford University/AstraZeneca vaccine is now cleared for use for people 18 years or older in the UK. The transportation and storage requirements mean that it needs to be kept at temperatures of 2C to 8C, which is similar to a conventional fridge, for up to six months.
Meanwhile, a 45-year-old nurse in California tested positive for COVID-19 more than a week after receiving Pfizer Inc's vaccine, an ABC News affiliate reported on Tuesday.
Matthew W, a nurse at two different local hospitals, said in a Facebook post on December 18 that he had received the Pfizer vaccine, telling the ABC News affiliate that his arm was sore for a day but that he had suffered no other side-effects.