K'taka: 58 girls suspended for wearing hijab, holding protest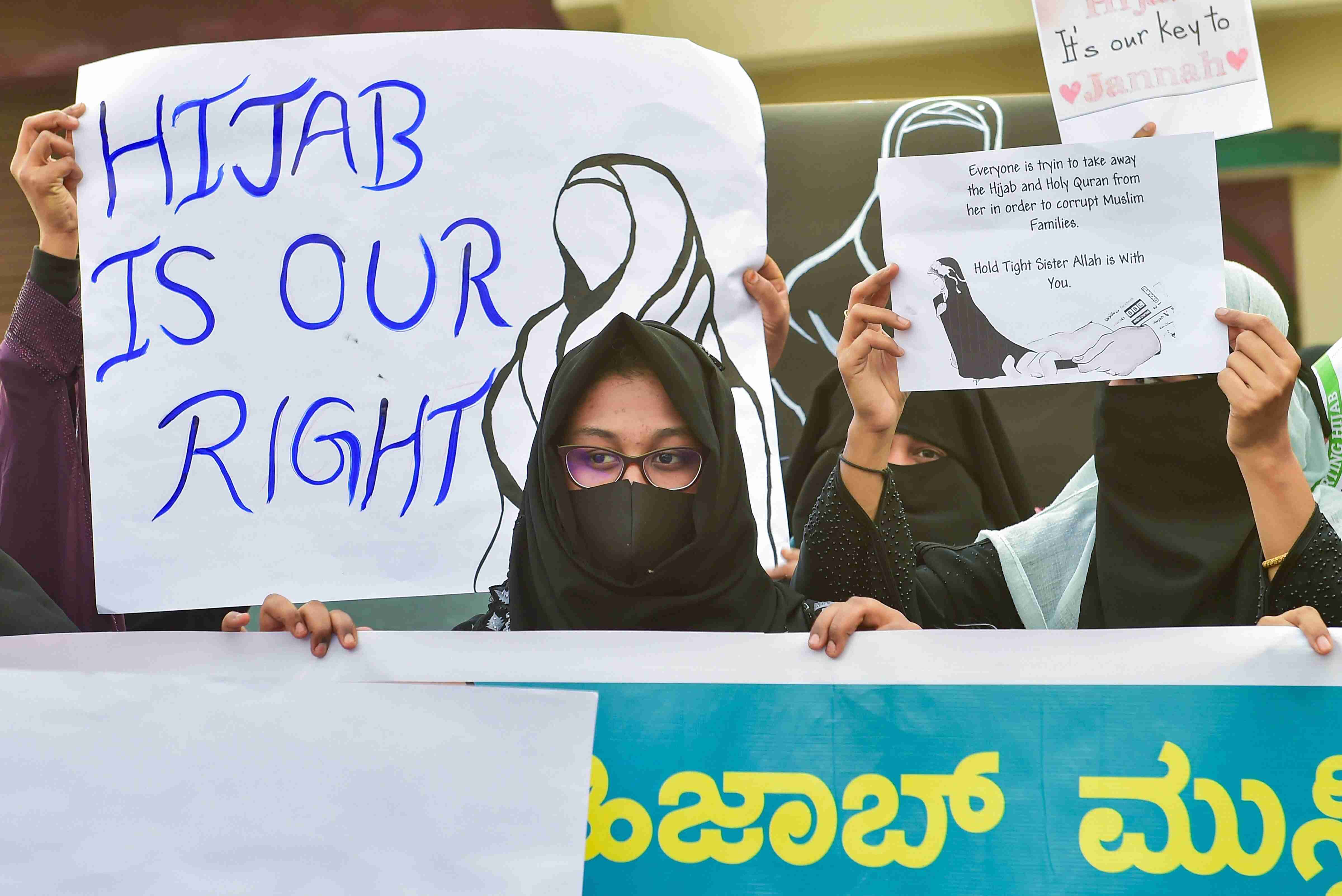 Bengaluru: Girl students in many parts of Karnataka were denied entry into their respective educational institutions on Saturday as they arrived in hijabs, despite a court order, as the issue showed no signs of abating after its flare-up about a fortnight ago that prompted the government to close down colleges and institutions for a couple of days.

As many as 58 students at Shiralakoppa in Shivamogga district who had refused to remove their hijab and staged a demonstration against the government pre-university college administration were suspended.
They were suspended on Friday and were told that they should not come to the college, a student told reporters. On Saturday too, they came to the college, raised slogans and demanded their right to wear hijab. However, they were not let in.
"We came here but the principal told us that we have all been suspended and there is no need for us to come to the college. Even police told us not to come to the college but we came here. Today, no one spoke to us," the students complained.
Despite a government order and the Karnataka High Court's interim order restricting the students from wearing hijab or saffron scarves inside classrooms, the girls came to schools and colleges donning the headscarf. In the SJVP College at Harihar in Davangere district, girls wearing hijab were denied entry.