EC removes state DGP Virendra with immediate effect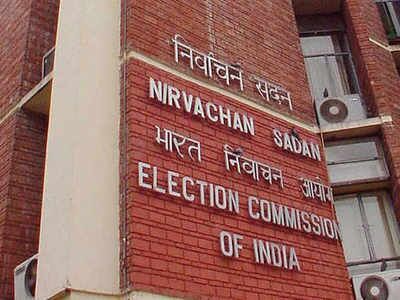 Kolkata: The Election Commission on Tuesday removed state Director General of Police (DGP) Virendra and appointed P Nirajnayan in his place. An IPS officer of the 1987 batch, Nirajnayan has been serving as DG & IG Administration in the state police. The Commission has directed the state Chief Secretary not to assign Virendra to any post that is directly or indirectly related to the conduct of the elections.

Virendra, an IPS officer of the 1985 batch, has been serving as DG since May 2018.
Rakesh Kumar, Secretary to the Election Commission of India has reiterated in his letter related to this transfer to the Chief Secretary that the order should be made effective immediately and a compliance report should be sent to the ECI by 10 am on Wednesday.
Special Observer Ajay Nayak and Special Police Observer Vivek Dubey who have reached the state a few days back held a number of meetings in the last few days with the police administration and state CEO (Chief Electoral Officer) Ariz Aftab and have assessed the law and order situation and poll preparedness in the state. The decision has been taken on the basis of inputs received from the two Observers, an EC official said.
Bengal will go for the Assembly polls in eight phases starting from March 27.
The Commission has already completed vulnerability mapping and has decided to deploy central forces in all the booths. Around 495 companies of the central forces have already reached the state and the Observers have requisitioned for more forces to the ECI.
The Observer duo who have camped at the BSF office at Gurusaday Road in Ballygunge held a detailed meeting with the state CEO and ADG (Law & Order) Jagmohan to assess lapses if any in the security mechanism and provide necessary instructions to plug in the gaps.
"West Bengal witnesses higher percentage of voting in elections in comparison to majority of the states. We are taking all possible measures for free and fair elections," a senior ECI official said.