Nexus of Good: Tech-driven redressal
At the initiative of a young IAS officer in Jehanabad District, technology is being leveraged to ensure expeditious grievance redressal through intensive monitoring of schemes and infrastructure projects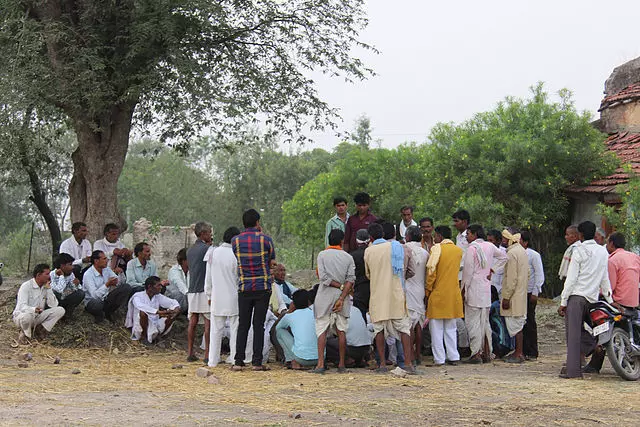 Monitoring of disposal of complaints and important government projects largely depends on various review meetings and MIS reports that are generated in silos. As District Magistrates and other officers of the district administration are essentially field officers, it is imperative that they incorporate a culture of doorstep governance and ensure the timely disposal of such grievances. At the district level, there is a need to supplement field inspections and official inspections with robust data to make them more productive. Similarly, an integrated approach is needed for monitoring government infrastructure projects. Technology can be a game-changer in establishing such an integrated approach, and it does not need to be sophisticated.

A mobile application has been created in Jehanabad district using the Google My Maps tool for monitoring complaints, grievances, important official matters, and infrastructural projects. All relevant information is mapped within the concerned Gram Panchayat boundary (territorial mapping) as well as with the concerned office (functional mapping). To systematically store the information, several exhaustive filters have been created based on the source of information or trigger for action, namely:
✼ Chief Minister Janta Darbar/e-Compliance Dashboard
✼ Divisional Commissioner Office/departments
✼ High Court/NHRC/SHRC/other statutory bodies
✼ District Janta Darbar/Lok Shikayat
✼ Media/social media/WhatsApp/phone
✼ Weekly panchayat inspections/important projects
✼ CPGRAMS
The use of exhaustive filters and a 24/7 functional "District Monitoring Dashboard" WhatsApp group ensures that any complaint sent through any channel (Dak/WhatsApp/Phone/Twitter/newspaper, etc.) is mapped in real-time onto the relevant tags using images/screenshots, making it readily available for reference during Panchayat/Office inspections and review meetings. With a single click on the concerned Panchayat within a specific filter, all pending matters are displayed sequentially based on the date of receipt of information. This ensures that unresolved issues remain visible to concerned officials even after the transfer of individuals, thereby imparting a sense of continuity and contributing to building institutional memory. Similarly, this information is embedded within the location of different government offices. Through seamless integration of Panchayat and Office inspections via this application, several pending issues can be resolved in a single visit, resulting in the saving of several man-hours.
The fundamental principle behind the application is the systematic aggregation of the information overload that bombards government institutions. Access to justice and grievance redressal should not be restricted to those who are literate and able to draft well-articulated applications, send emails, or pursue their issues in other forums such as courts or higher authorities. Even a person who sends a WhatsApp message or makes a simple phone call should be assured that their voice will be heard by the district administration. It was also observed that at the cutting-edge level of the administration (i.e., block/circle/thana), there was either limited understanding of the prioritisation of a plethora of tasks or their discretion was manipulatively used to selectively expedite or delay the disposal of certain matters. There was a curious case of a "Chinese whisper" where a DM, who relies on field functionaries to accurately report the ground realities, was presented with facts in a distorted manner that suited certain vested interests. This clouded the judgment of the DM. In the present dispensation, the weekly Panchayat inspections are used to validate and cross-check such doubtful reports via the Senior Deputy Collectors and other officials. This ensures a culture of fair reporting and compliance. The key cornerstone of the project is doorstep governance. Ideally, any resident of the district should not have to send their grievance beyond the district boundary for expeditious disposal. Since the inspecting officials are expected to call up the applicants upon their visit to the Panchayats, the implicit trust towards the district administration increases.
The project has resulted in democratising the grievance redressal mechanism as it is agnostic to the mode of complaint or the distance of the several Panchayats from the district headquarters. The systemic bias towards formal channels of redressal is sought to be eliminated. The attempt is to obviate the access to justice being limited only to the upper strata of society and to incorporate voiceless individuals who are not necessarily able to travel to the Collectorate/block office to articulate their issues and utilise various forums such as courts or higher authorities.
A key feature of this application is building robust institutional memory in the district administration at all levels. Since the practice of writing successor notes is not in vogue and new incumbents are expected to hit the ground running from Day 1, it is imperative that all relevant pending issues and projects are visible in a seamless and integrated manner to them. The success of the project depends on the active involvement of citizens, and the district administration encourages them to register their complaints through the administration's Twitter handle, Facebook page, DM Official Phone/WhatsApp, and also through the weekly Janta Darbar, which are the main sources of complaints for this application. Under this project, an attempt is being made to maximise public trust in the administration through expeditious grievance redressal and ensure timely completion and quality implementation of various schemes/infrastructure projects, backed by intensive monitoring.
This initiative by a young Collector, Richie Pandey, demonstrates that technology, even of the simplest kind, can go a long way in improving governance. In fact, technology isn't the issue these days. It is a question of attitude. If the officers and their teams begin to use technology appropriately, it can transform governance. Many young officers are indeed using technology to simplify processes and improve accessibility. Like those initiatives, this one too deserves to be lauded and replicated in other districts of the country in the true spirit of Nexus of Good.
Views expressed are personal