Nexus of Good: Futuristic endeavour
In sync with the NEP, project 'Ka Lawei: The Future' is leveraging technology in East Jaintia Hills of Meghalaya to transform the educational landscape there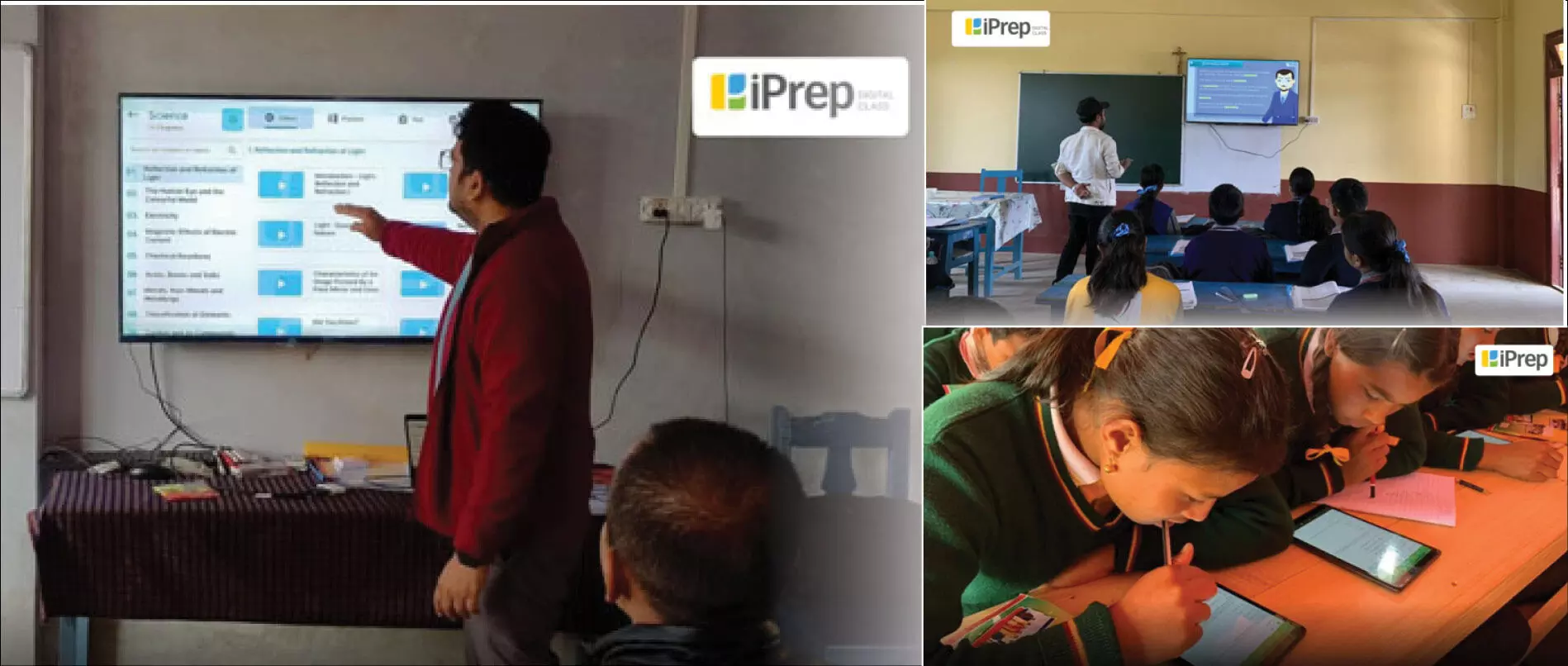 There is absolutely no doubt that technology can transform school education. This comes out clearly in the National Education Policy as well. The policy outlines at length about the role of technology. Fortunately, technology is now being used even in remote parts of the country to deliver school education.

Initiated by Deputy Commissioner, Abhilash Baranwal, this groundbreaking project, 'Ka Lawei: The Future', a digital initiative in East Jaintia Hills, Meghalaya is transforming the educational landscape and empowering students and teachers alike.
Ka Lawei journey began in August 2022 as a pilot program in 20 schools. The initiative swiftly gained momentum and expanded to 30 additional schools in the second phase by January 2023. A total of 166 classrooms have now been equipped with Smart Class technology, fostering a joyful learning environment.
The vision behind Ka Lawei
To provide enhanced learning opportunities for students within traditional classrooms, the project envisions empowering teachers with digital tools to supplement their classroom teaching.
To accomplish this goal, specially designed MBOSE-aligned content for classes 8th to 12th is being made available along with iPrep Learning Platform on an affordable Smart TV. The learning app works completely offline, thereby eliminating any dependence on the Internet. This equips teachers with diverse content that they can readily access to engage students. Whether explaining lessons through quick animations, offering an easy understanding of complex concepts through practical videos or evaluating the learning levels through MCQ-style practice questions, the integration of digital content is enhancing classroom instruction and fostering an enriched learning experience.
To ensure successful execution of the project 'Ka Lawei', a systematic approach has been followed. This entails installing smart TVs, providing teacher training for proficient usage of iPrep, and enhancing content comprehension. Further, a baseline assessment is conducted to gauge the learning levels of students, and then a bridge course is offered to teachers to bridge the learning gaps of students.
A bridge course has been prepared for each school by studying their academic plans and baseline assessment results. The course consists of interconnected videos covering the 8th, 9th, and 10th grades, and extending to the 6th grade. In addition to the video recommendations, the bridge course has a specific practice section focusing on math, science, and social science. This combination of video content and targeted practice exercises are given to ensure a well-rounded learning experience for students. With iPrep on Smart TV, teachers easily switch between classes and implement bridge courses by accessing any grade's content. All they have to do is follow the sequence of video lessons as mentioned in the bridge course.
To ensure data-driven learning outcomes from Project Ka Lawei, monthly assessments are being done on tablets. Instant reports are generated for every student, which is then shared with the teachers to provide personalised guidance to the students.
Remarkable first year
Three schools have been recognised and awarded for their exceptional performance in project 'Ka-Lawei: The Future'.
The National Education Policy lays emphasis on fostering holistic growth. It also urges students and teachers to broaden their horizons beyond textbooks and develop a mindset and knowledge to connect with the rest of the country and the world. Extensive use of technology to add value and to make education an enjoyable learning experience are also outlined in the policy. The initiative in East Jaintia Hill District of Meghalaya attempts to cover all these aspects. The impact of this initiative is already there for everyone to witness
iDream Education that has partnered and played an important role in the roll out of the initiative works with a vision to facilitate universal access to learning and growth. The solutions are designed to break the learning barriers and empower students to Learn Unlimited.
iPrep, by iDream Education, is a learning platform that runs both offline & online, is bilingual, and works on all major hardware devices and operating systems. iPrep delivers curriculum-aligned digital learning for classes 1st to 12th in all subjects in English, Hindi, and other language mediums for universal reach. Various components of iPrep include:
❋ iPrep Digital Class for Smart Classrooms
❋ iPrep Digital Library for Tablets/Notebooks-based Smart ICT Labs
❋ iPrep PAL for Personalized Adaptive Learning
❋ iPrep Tablets for Preloaded Learning Devices with Monitoring
❋ iPrep App for a one stop learning platform across Android, iOS, and Web
Technology is being leveraged in a number of schools, both public and private, in the country. As mentioned earlier, this also is one of the prominent features of the National Education Policy. The key, however, is the cost of bringing in technology, especially in government schools. The progress of Ka Lawei would be closely observed as it could become a model that could be replicated in other parts of the country provided it is financially sustainable, as its technological feasibility is well established through this model, though it can be refined over a period of time.
What has happened in this remote part of the country in Ka Lawei, Meghalaya, is a wonderful example of Nexus of Good. If it can happen there, it can happen in other parts of the country as well. It requires some imagination and commitment. The model has the potential to be scaled through public-private partnership which is the essence of Nexus of Good. It will hopefully be replicated and scaled to benefit a large number of students.
Views expressed are personal