On a mission of merging art and dance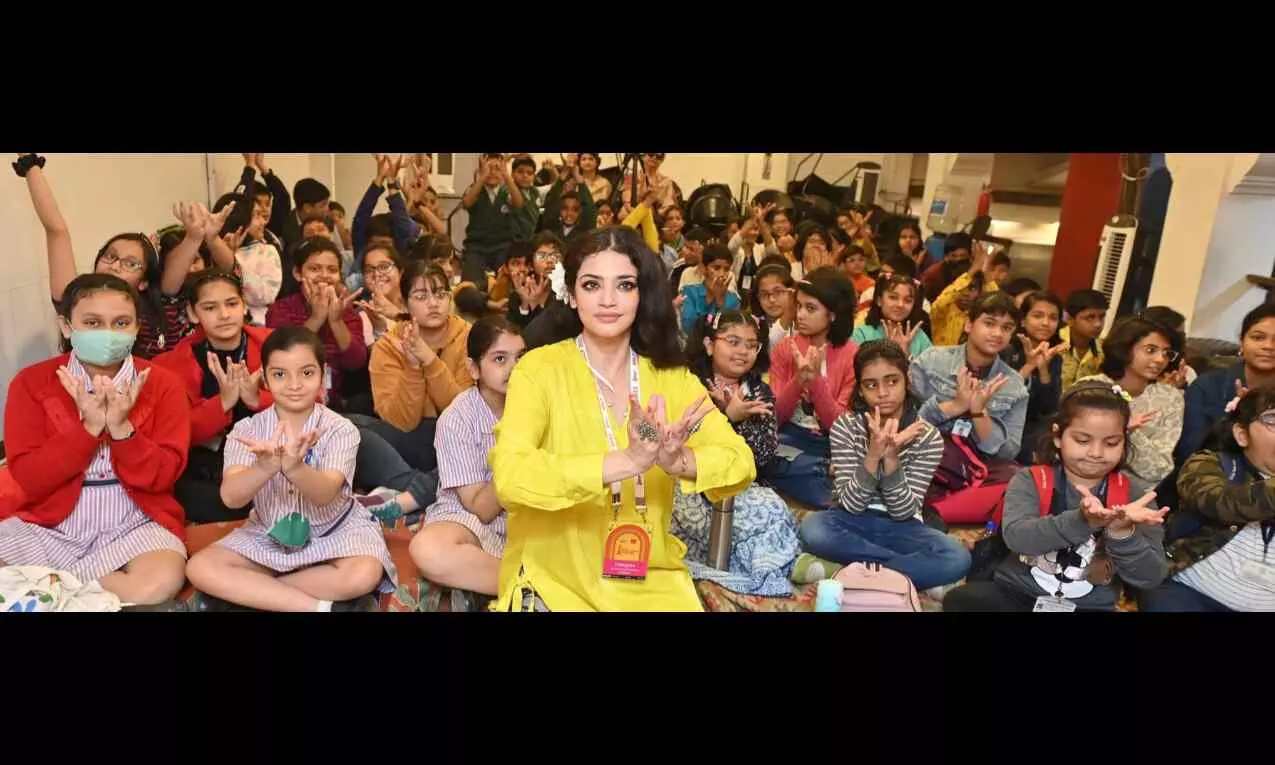 From the snow-covered Alps to the seafront in Puri and from the botanical gardens of St Andrews, Scotland, to the Government Senior Secondary School in Gangapol, Jaipur, Sohini Roychowdhury carries out her mission of empathy through dance, poetry, storytelling and movement. Combining Bharatanatyam with Beethoven and 'mudras' set to poetry, Sohini combines a classical repertoire with a contemporary approach.
She launched her second book, 'Indian Stage Stories' by 'Shubhi Publications', at the Jaipur Literature Festival on January 22 on the front lawns. It was launched in the UK at the House of Commons, UK Parliament, on November 17, 2022.
At present, she is conducting her storytelling with dance sessions as part of JLF's outreach programs. The JLF outreach schedule includes government schools as well as private schools. Taking her art beyond the stage by touching lives and growing empathy, Roychowdhury is on a mission of idealism and inclusivity. Recently, she conducted a session at the Apeejay Literature Festival to celebrate 100 years of the iconic Oxford bookstores by reading out and dancing, combining mythology, 'raga' and nature and spreading awareness about inspirational legends like Annapurna Devi and Rabindranath Tagore.
Children interacted with complete enthusiasm and joy by laughing, tapping their feet and gesticulating with 'mudras' to express themselves. Amidst all of the joy and fun were Sohini's message and mantra to read more books, as that's where the real magic lies. Jaipur's schools saw body poetry with Tagore, Robert Frost, Shakespeare and Sylvia Plath.
Children danced to the lines with Sohini by forgetting themselves for a while and discovering their inner artistes. Some of the children recited their own poems that they had composed and she created little choreographies set to these that the children danced to by combining movements with expressions, as 'nritta', 'nritya' and 'natya' merged to create a river flowing easily amidst the children and the teachers.
With the key mantra being 'Vasudhaiva Kutumbakam', such is life in the world of Sohini Roychowdhury and her institute, 'Sohinimoksha World Dance and Communications'.