Pak court declares jail trial of former PM Imran Khan illegal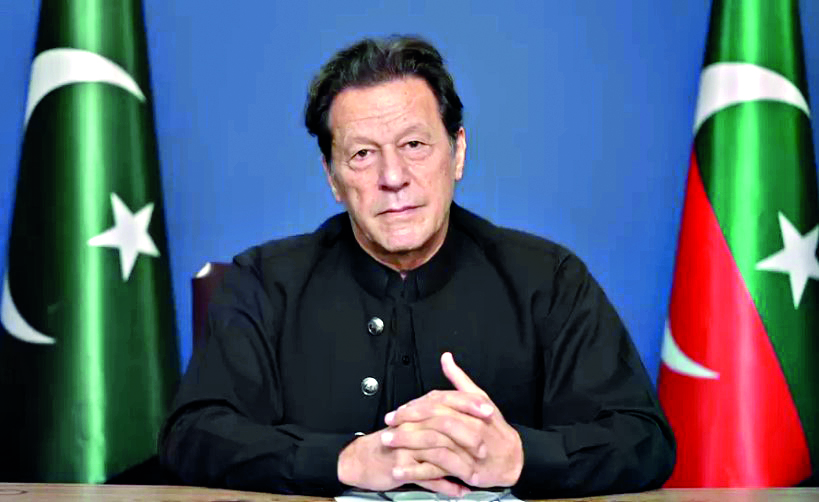 Islamabad: The Islamabad High Court on Wednesday declared null and void the official notification of the Pakistan government for the jail trial of former prime minister Imran Khan in the cipher case in which he is charged with leaking state secrets.
The two-member bench issued its reserved judgment on an intra-court appeal by the former prime minister against the single bench verdict of the same court that had turned down the Pakistan Tehreek-e-Insaf (PTI) chairman's appeal against his trial in the Adiala Jail in Rawalpindi.
The trial is being held in the Adiala Jail, where 71-year-old Khan has been kept since September 26 when shifted there from District Jail, Attock.
The Ministry of Law issued a no-objection certificate (NOC) for the jail trial of Khan as requested by the Interior Ministry and special court Judge Abual Hasnat Zulqarnain on August 29.
Earlier in the morning, the Islamabad High Court (IHC) panel of justices Miangul Hassan Aurangzeb and Saman Rafat Imtiaz heard the intra-court appeal of Khan and reserved the judgment after completing the hearing process.
According to the short verdict, the government's notification of August 29 to hold the jail trial of Khan was declared illegal.
However, the court stated that there was no bar on the jail trial of an accused in case of extraordinary circumstances and it was up to the judge to keep such trial open or in-camera.
The two-member bench said that the trial judge should give a ruling in favour of a jail trial and the government following the ruling should issue a notification for the same.
The court also upheld the appointment of Judge Abual Hasnat Zulqarnain, who is conducting Khan's trial under the Official Secrets Act.
There was some confusion over the impact of the verdict on the fate of Khan's trial in jail as the court accepted the appeal on procedural and technical grounds.
Senior lawyer Yasin Azad told Samaa TV after the verdict that the jail trial came to a halt after the verdict but the government can address the lacunae in the procedure adopted for the trial.