India reached Moon, Pakistan begging from world: Ex-PM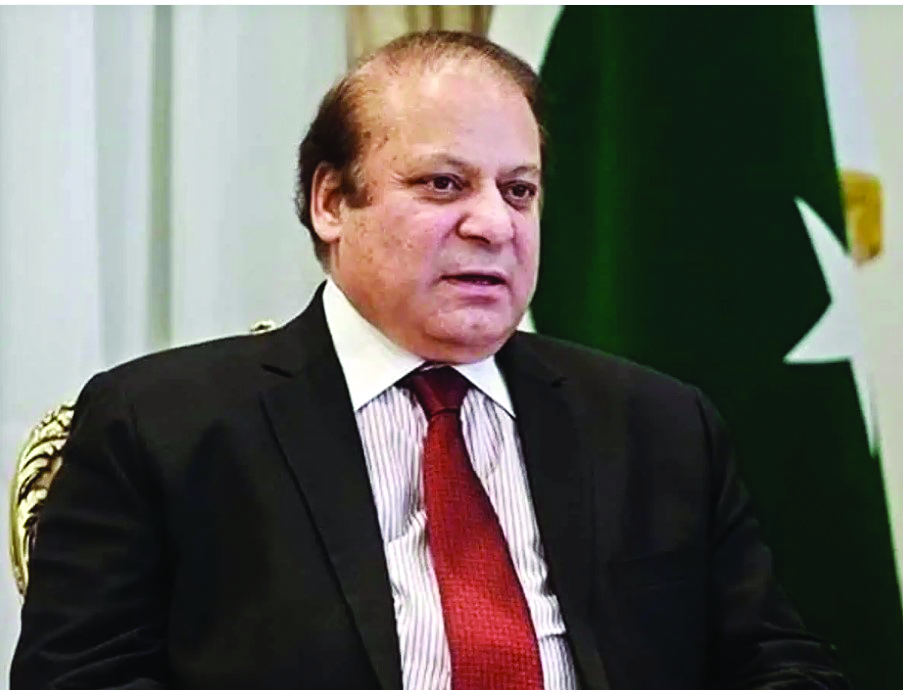 Lahore: Pakistan's self-exiled former prime minister Nawaz Sharif has said that his country is begging money from the world while India has reached the moon and hosted the G20 summit, blaming the country's former generals and judges for its economic woes.
Pakistan's economy has been in a free fall mode for the last many years, bringing untold pressure on the poor masses in the form of unchecked double-digit inflation.
"Today Pakistan's prime minister goes country to country to beg for funds while India has reached the moon and is holding G20 meetings. Why Pakistan couldn't achieve the feats India did. Who is responsible for this here?" Sharif asked while addressing a party meeting in Lahore from London via video link on Monday evening.
The 73-year-old supreme leader of the Pakistan Muslim League-Nawaz (PML-N) party further said that India had followed the economic reforms initiated by his government in 1990.
"When Atal Bihari Vajpayee became the prime minister of India, it had only a billion dollars in kitty but now India's foreign exchange reserves have risen up to $600 billion," he said and questioned where India has reached today and where Pakistan is left behind begging the world for some bucks.
In July, the IMF transferred USD 1.2 billion to cash-strapped Pakistan, part of the USD 3 billion bailout programme for nine months to support the government's efforts to stabilise the country's ailing economy.
Sharif has for the first time announced his return to the country on October 21 to lead the party's political campaign in the upcoming elections, ending his over four years of self-imposed exile in the UK.
In November 2019, Sharif, serving a seven-year jail term in AlAzizia Mills corruption case, was helped by the then army chief Gen Bajwa to leave the country on medical grounds.
The PML-N says it will secure a protective bail for him before his arrival to Lahore next month. His party has planned a historic welcome on his return.
Sharif lashed out at the military and judicial establishment of 2017.