Spicy Grilled Shrimp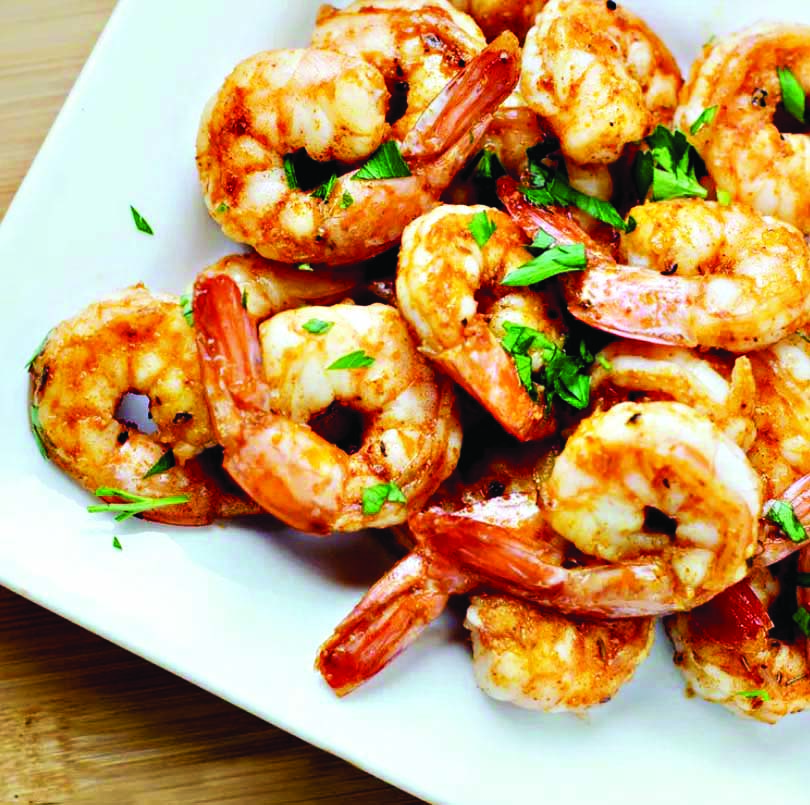 Ingredients
* 1 large clove garlic
* 1 teaspoon coarse salt
* 1 teaspoon paprika
* ½ teaspoon cayenne pepper
* 2 tablespoons olive oil
* 2 teaspoons lemon juice
* 1 kg large shrimp, peeled and deveined
* 8 wedges lemon, for garnish
Directions
* Preheat a grill for medium heat.
* Crush garlic and salt together in a small bowl with a fork. Mix in paprika and cayenne. Stir in olive oil and lemon juice to form a paste.
* Combine garlic paste and shrimp in a large bowl and toss until shrimp are evenly coated.
* Lightly oil the grill grate. Grill shrimp until opaque, 2 to 3 minutes per side. Transfer to a serving dish, garnish with lemon wedges, and serve.
Courtesy: allrecipes.com
Strawberry Pie
Ingredients
* 1 quart fresh strawberries, hulled
* 1 (9 inch) pie crust, baked
* 1 cup white sugar
* 3 tablespoons cornstarch
* ¾ cup water
* ½ cup heavy whipping cream
Directions
* Arrange 1/2 of strawberries in a baked pastry shell. Place remaining strawberries in a medium saucepan.
* Add sugar to the strawberries in the saucepan; place over medium heat and bring to a boil, stirring frequently.
* Whisk cornstarch and water together in a small bowl. Gradually stir cornstarch mixture into boiling strawberry mixture. Reduce heat and simmer mixture until thickened, about 10 minutes, stirring constantly.
* Pour cooked strawberry mixture over berries in pastry shell. Refrigerate until chilled and set, at least 3 hours.
* Before serving, whip cream in a medium bowl until soft peaks form. Serve each slice of pie with a dollop of whipped cream.
Courtesy: allrecipes.com