Ranch Chicken Tacos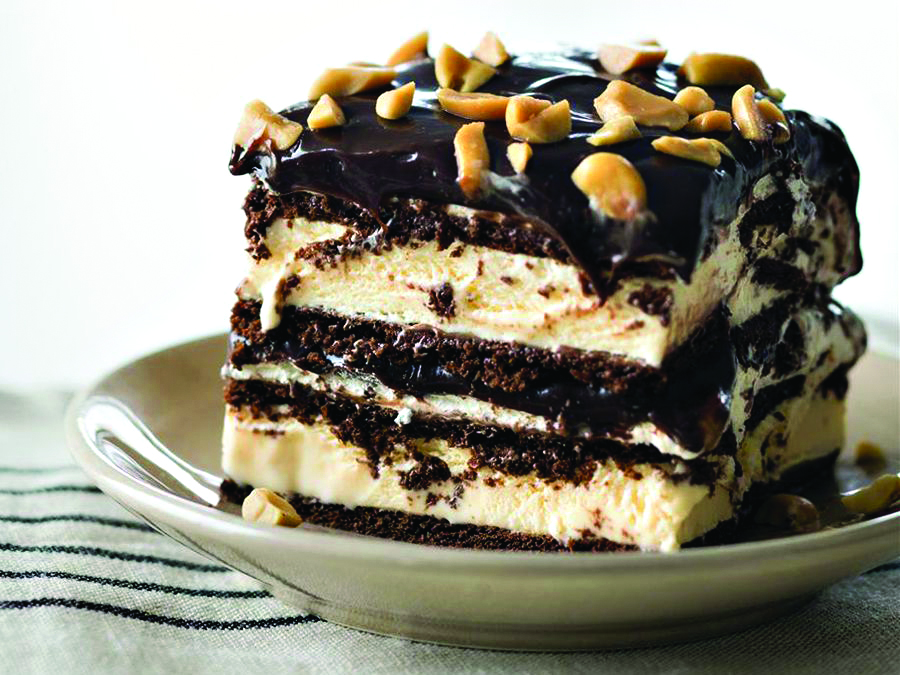 Ingredients
* ½ cup ranch dressing
* ¼ cup reduced-fat sour cream
* 1 packet taco seasoning mix, divided
* 1 tablespoon mild chunky salsa
* 2 cups shredded rotisserie chicken
* 8 corn tortillas
* shredded lettuce
1 tomato, chopped
* 4 green onions, sliced
* 1 can sliced black olives
* 1 avocado - peeled, pitted and diced (Optional)
* 1 cup shredded Colby-Monterey Jack cheese
Directions
* Combine ranch dressing, sour cream, 1 teaspoon taco seasoning, and salsa in a small bowl. Cover and refrigerate until serving.
* Toss chicken with remaining taco seasoning. Cover bowl loosely with wax paper or plastic wrap. Microwave chicken until chicken is heated through, about 2 to 3 minutes.
* Warm tortillas in a skillet for about a minute on each side to make them pliable. Place a scoop of chicken on the tortilla and top with lettuce, tomato, green onion, olives, avocado, cheese, and a spoonful of the ranch dressing mixture.
Courtesy: allrecipes.com
Ice Cream Sandwich Cake
Ingredients
* 24 vanilla ice cream sandwiches, unwrapped
* 2 containers whipped topping, thawed
* 1 jar hot fudge ice cream topping, warmed
* 1 jar caramel ice cream topping
* ¼ cup chopped pecans, or to taste
Directions
* Arrange a layer of ice cream sandwiches in the bottom of a 9x13-inch dish; top with a layer of whipped topping, hot fudge topping, and caramel topping. Repeat layering with remaining ice cream sandwiches, whipped topping, hot fudge topping, and caramel topping, ending with a top layer of whipped topping. Sprinkle with pecans.
* Cover the dish with aluminum foil and freeze until set, about 30 minutes.
Courtesy: allrecipes.com