Berrylicious Frozen Sangria Slush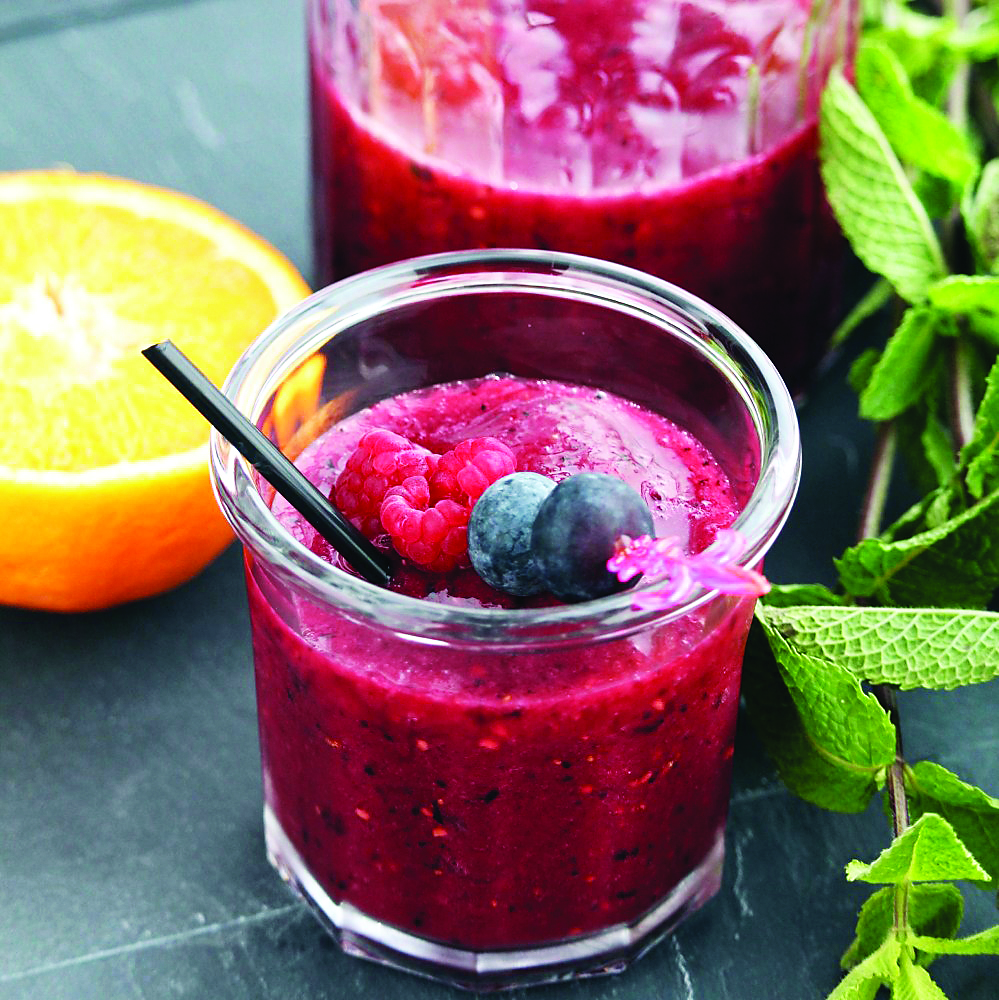 Ingredients
* 1 cup red wine
* 1 cup ice cubes, crushed
* ⅓ cup frozen blueberries
* ⅓ cup fresh raspberries
* ⅓ cup frozen strawberries
¼ cup orange-flavored liqueur
* ½ orange, juiced
* 1 tablespoon white sugar, or more to taste
Direction
* Combine red wine, ice cubes, blueberries, raspberries, strawberries, orange-flavored liqueur, orange juice, and sugar in a blender; process until smooth. Serve immediately or freeze.
Cook's Notes:
* The alcohol content keeps the mixture from freezing hard. The ice crystals melt pretty quickly so you can break it up and serve it in glasses, with or without spoons to scoop up the boozy slush.
* Substitute brandy for the orange-flavored liqueur, if desired.
Courtesy: allrecipes.com
Ashley's Chicken Katsu with Tonkatsu Sauce
Ingredients
Sauce
* ½ cup Worcestershire sauce
* ¼ cup ketchup
* 2 tablespoons soy sauce
* pepper to taste
Chicken
* 2 cups vegetable oil, for deep-fat frying
* ½ cup all-purpose flour
* ½ cup panko bread crumbs
* salt and pepper to taste
* 1 egg, beaten
* 2 skinless, boneless chicken breast halves - pounded to 1/4-inch thickness
* 1 green onion, thinly sliced
Directions
* For the sauce, stir together the Worcestershire sauce, ketchup, and soy sauce, and a pinch of pepper to taste. Set aside.
* Heat oil in a deep-fryer to 175 degrees Celsius.
* Place flour and panko bread crumbs onto separate plates and season with salt and pepper. Place the beaten egg in a medium bowl. Dip flattened chicken pieces first into flour, then egg, and lastly bread crumbs.
* Fry breaded chicken breasts in preheated oil until golden brown and no longer pink in center, about 8 minutes. Transfer to a paper towel-lined plate to absorb excess oil. Slice chicken into thin strips and top with a drizzle of sauce and a sprinkling of sliced green onions. Serve remaining sauce on the side for dipping.
Courtesy: allrecipes.com