Agua Fresca de Fresas con Crema (Strawberries and Cream)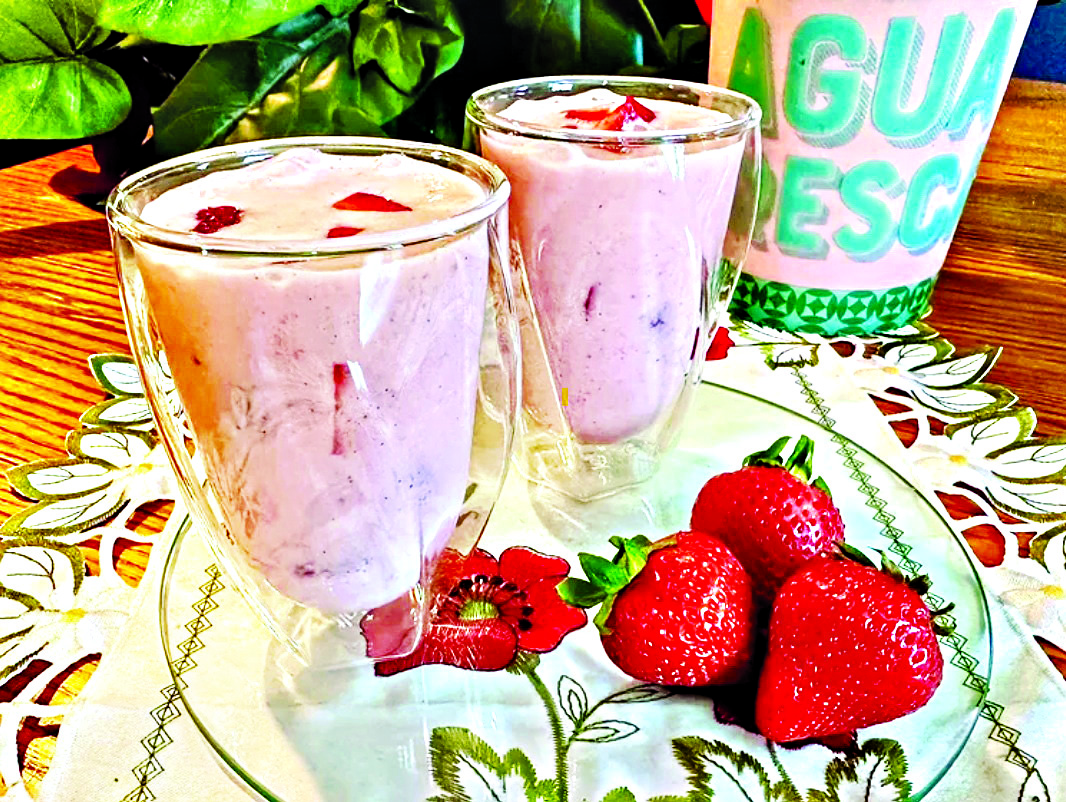 Ingredients
* 1.5 kg strawberries, hulled and diced, divided
* 2 cups water
* 1 can sweetened condensed milk
* 350 ml evaporated milk
* 1 tablespoon vanilla
* 1/2 cup sugar, or as needed
* 3 cups ice cubes, or as needed
Directions

* Place 1 kg of the strawberries and water in a blender cup and blend until smooth.
* Pour strawberry puree into a large pitcher. Add sweetened condensed milk, evaporated milk, and vanilla. Stir until well incorporated. Taste; add sugar, a little at a time, as needed.
* Add ice cubes and stir. Gently stir in remaining 500 gram diced strawberries. Chill until ready to serve.
Courtesy: allrecipes.com
Chicken Street Tacos
Ingredients
* 500 gram pollo para asar (seasoned, boneless, skinless chicken)
* 1 onion, diced
* 1/2 cup chopped cilantro
* 8 corn tortillas
Directions
* Preheat an outdoor grill for medium-high heat and lightly oil the grate.
* Grill chicken, turning occasionally, until juices run clear and chicken is no longer pink at the center, about 7 minutes. An instant-read thermometer, inserted near the center, should read at least 74 degrees Celsius.
* Heat corn tortillas until soft and pliable in the microwave, about 1 minute. Top with chicken, onions, and cilantro.
Courtesy: allrecipes.com