God's own food!
Grown in Kerala's picturesque environments adorned with valleys, hillocks, rivers, forests etc., Navara rice is not just a nutritious and easily digestible food item but also holds paramount medicinal value; opening up of marketing channels can make it profitable for the farmers who have preserved it against all odds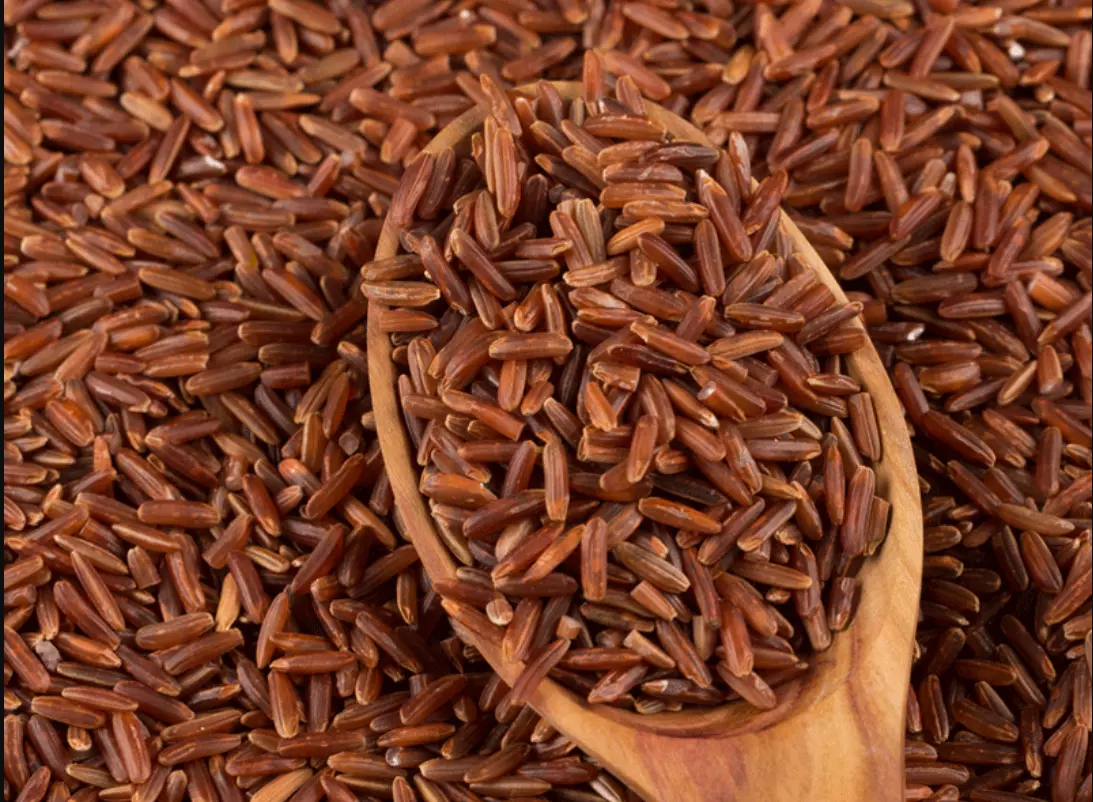 Navara rice (Oryza sativa), associated with Ayurveda, is considered a high-energy food for people of all ages — from lactating mothers and suckling babies to senior citizens. It was the first farm product to receive the Geographical Indication tag in the country back in 2007.
The application was first submitted by P Narayanan Unny, the proprietor of Navara Eco Farm, but it was rejected on the grounds of being 'too exclusive.' Unny was advised to include all the Navara rice-growing farmers in Palakkad and the neighbouring districts of Malappuram, Calicut, Wayanad, Kannur, Trichur, Ernakulam, Kottayam, and Alleppey. The registry sought assurances that the interests of other Navara rice growers would be represented by the society. Unny consulted with stakeholder farmers, the Kerala Agriculture University, rice millers and traders, and also sought assistance from the National Bank for Agriculture and Rural Development (NABARD) for seed purification, multiplication, and expansion of the cultivation area. This also established the protocol for other commodity groups and associations to apply for GI. Ever since 2007, when Navara received the GI tag, it has been in the same league as Champagne, Basmati and Darjeeling tea.
Let's take a moment to visualise the picturesque environment in which Navara is grown. This rice bowl is adorned with valleys, hillocks, rivers, forests, mountain streams, and water bodies, lending credence to Kerala's description as God's own country.
The many qualities of Shashtika
The Sanskrit name for Navara is Shashtika, a crop that grows in sixty days. The first references can be found in ancient Ayurvedic scriptures like the 'Sushrut Samhita,' which dates back to 400-200 BCE. The 'Ashtanga Hrudaya' dates back approximately to 400 CE. There are two clear types: the white-glumed (husked) Navara and the black-glumed Navara. A 12th-century Ayurvedic text, Ashtangahridayam, also provides detailed information about the numerous benefits of Navara, which is called Njvara in Dravidian. Often, the white-glumed variety is referred to as Navara, while the black-glumed variety is called Njvara to create a distinction. According to Meenakshi Bajaj, a dietician at Tamil Nadu Govt. Multi Super Specialty Hospital, Chennai, "In Ayurveda, the white Navara is medicinally superior. Njvara (black-glumed) has been used in conventional Ayurvedic treatment since the age of Charak (600 BC). Njvara grains have been used in several Ayurvedic treatments since time immemorial." She adds, "However, considering that the glycemic index of Navara rice is 60, much lower than that of milled, parboiled rice (72), it should be consumed in moderation. Navara rice is also a rich source of fibre, which delays gastric emptying, improves satiety, and allows you to reduce the total portion size. Navara provides a good dose of vitamin B, minerals like zinc and iron, protein, and complex carbohydrates (fibre). It also consists of antioxidants, polyphenols, and flavonoids such as tricin, oryzanol, and proanthocyanidin. It is a nutritious and easily digestible food suitable for people of all age groups."
A gastronomic delight!
Navara rice powder, cooked with jaggery and milk, is found to be a nutritious weaning food, serving as a natural and nourishing substitute for processed baby foods. Broth made by adding Navara rice to meat is recommended for pregnant women as it promotes foetal weight gain. When cooked with milk and herbs, it can be used to treat internal wounds. Navara rice bran oil is utilised for a wide range of ailments and painful conditions, such as cervical spondylosis, low backache, paralysis, and rheumatoid arthritis. Ayurvedic doctors effectively employ Navara rice paste, known as lepanam, to treat psoriasis. The paste also serves as an excellent remedy for skin lesions. Rice gruel made from Navara is considered beneficial in preventing various diseases and is deemed a safe food for diabetics.
Navara is a key ingredient in Navarakizhi, a specialty treatment from Kerala's traditional medicine used to cure neuromuscular disorders. The rice, cooked in a decoction of the herb Sida (Sida rhombifolia. Linn.), combined with milk, makes the body supple, removes stiffness of joints, cleanses the body channels, and improves blood circulation. Traditionally, it has been consumed as a replenishing drink called 'karkidakakanji' and is effective in combating fatigue.
Global market for the 'food of gods'
In today's health-conscious global market, Navara rice can play a significant role if marketing channels open up to farmers who have preserved Navara rice against all odds. To ensure that farmers benefit, it is imperative to promote cultivation only after assessing market demands and sustainability prospects. While the product has found a ready export market in the Gulf, where Malayali expatriates are aware of the benefits of Navara rice, efforts should be made to position it as a naturally organic produce from God's own country in the niche markets of the US and Europe. Collaborating with APEDA, the Kerala government could host Navara-based food festivals in major Indian cities to acquaint the discerning public with this wonderful produce from God's own country.
The writer superannuated as the Director of the LBSNAA after 36 years in the IAS, and is currently a historian and policy analyst.