Unlikely CL finalist Inter Milan out to upset Manchester City
Inter went on to beat its city rival in the semi-finals to advance to the final of European club football's elite competition for the first time in 13 years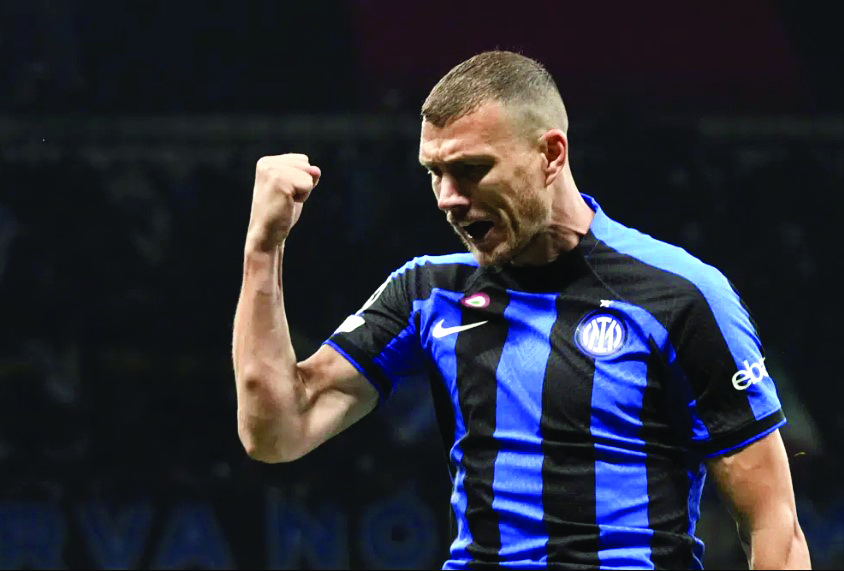 With its massive spending power, Manchester City's run to the Champions League final has hardly come as a surprise.
The same cannot be said for Inter Milan, City's opponent on Saturday in Istanbul.
While Inter is one of European soccer's most storied teams, it enters the game as an outsider, having somewhat surprisingly reached the final. After all, Inter is the third best team in Italy, a league that has long-since lost its shine after being considered the ultimate destination for the world's best players in the 1990s.
Inter finished the season 18 points behind league champion Napoli, the team many expected to go far before losing to AC Milan in the quarterfinals.
Inter went on to beat its city rival in the semifinals to advance to the final of European club soccer's elite competition for the first time in 13 years.
To put that achievement into context, this was the first time it had even been in the quarterfinals since 2011, when it was the defending champion. But it is also a club that has tasted success in recent years after winning the Italian league in 2021, back-to-back Italian Cups in 2022 and 2023, and the Italian Super Cup this season.
"Manchester City have won two trophies (this season), but so have Inter. They will be facing an opponent who deserve to be in Istanbul as much as they do," Inter coach Simone Inzaghi said.
The power in European soccer has shifted considerably since Inter last won the trophy in 2010.
Back then City was still waiting for its first major piece of silverware since 1976. But backed by Abu Dhabi's ruling family, it has since gone on to win 16 more trophies, including seven Premier League titles.
This year City is bidding to become only the second English team to win the three biggest trophies in one season the Premier League, Champions League and FA Cup.
Only Inter can stop City from emulating Manchester United's treble from 1999.
Looking at the respective two teams on paper, some may consider it a
mismatch.