Man United thrash Chelsea 4-1; secure Champions League return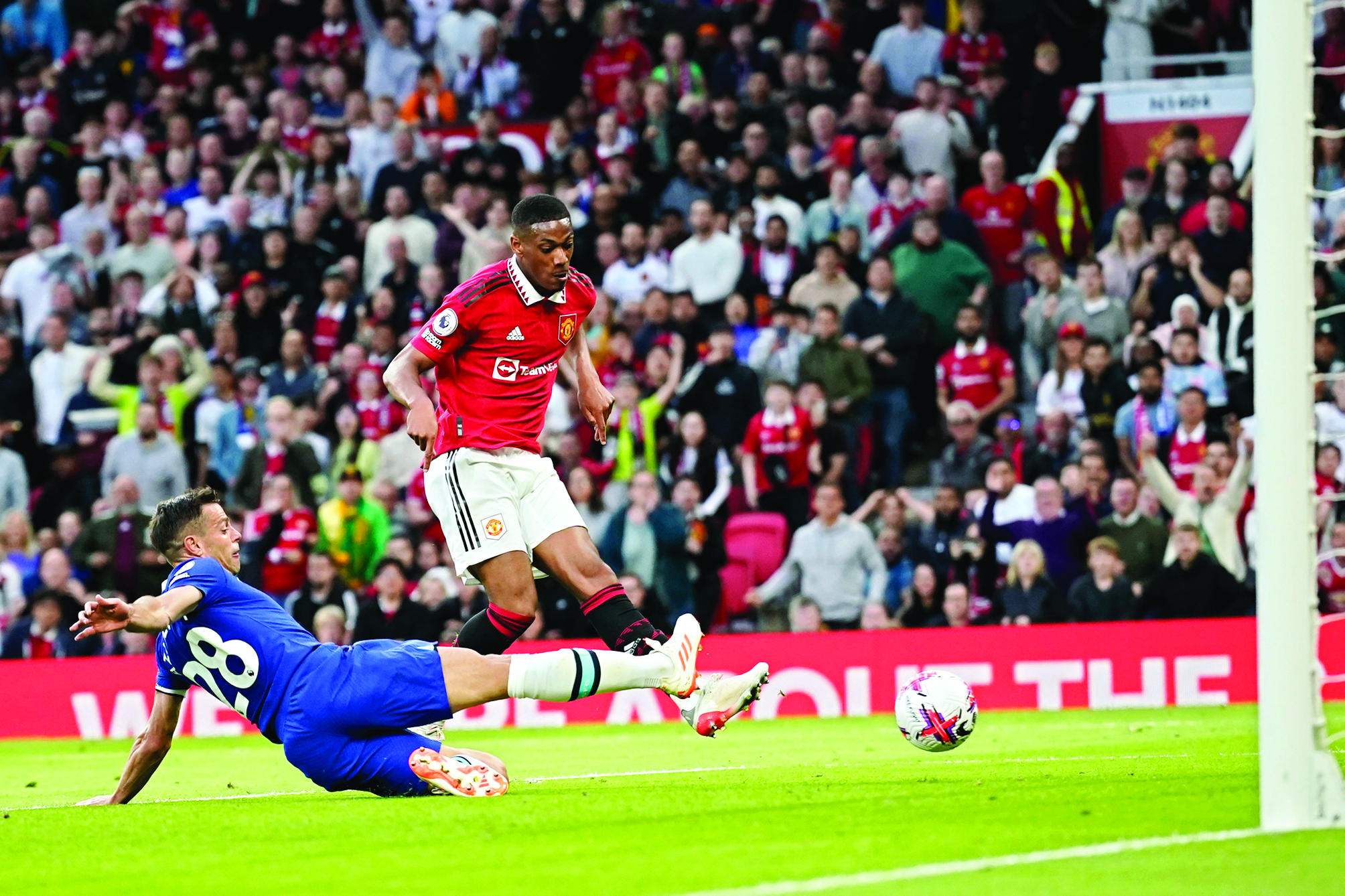 Manchester: It has not always gone smoothly for Erik ten Hag in his first year in charge at Manchester United.
There is still much work to be done if the 20-time league champion is to be restored to its former glories.
But on Thursday night, in front of a packed Old Trafford, Ten Hag achieved what he called his "main objective" of securing a return to the Champions League with a 4-1 win against Chelsea.
"It is a successful season but the season is not finished," he said. "This club belongs in the Champions League so you have to qualify in the first four. We played a good season in the Premier League. I think a very good season." Goals from Casemiro, Anthony Martial, Bruno Fernandes and Marcus Rashford fired United to a victory that means a top-four finish is now certain. United moved up to third and two points above Newcastle going into the season finale.
It could get better still for Ten Hag, who has already lifted his first trophy the League Cup in February. United faces Manchester City in the FA Cup final on June 3 at Wembley.
While silverware adds sparkle to an encouraging debut season under the Dutch coach, qualification for the Champions League has been the ultimate measure by which his predecessors have been judged during a turbulent 10 years since iconic former manager Alex Ferguson retired.
David Moyes and Louis van Gaal were fired after failing to qualify for European soccer's elite competition.
Jose Mourinho and Ole Gunnar Solskjaer departed when the team's form meant qualification was in serious doubt. Ten Hag was hired last year to turn United's fortunes around, and while he has had his difficulties in an eventful first year in English soccer, he has done just that.
Needing just a point from its last two games of the season, first half goals from Casemiro and Martial put United on course for the win against Chelsea that ensured there would be no late slip up to let in archrival Liverpool. United's win assures Liverpool will finish fifth with a Europa League spot, which Mohamed Salah said is not good enough. The Liverpool forward tweeted that he's " devastated."
The jubilant scenes at Old Trafford were a world away significant setbacks a 6-3 loss to Manchester City and a humiliating 7-0 rout by Liverpool as recently as March.