'When women can be posted in Siachen, men can work as nurses'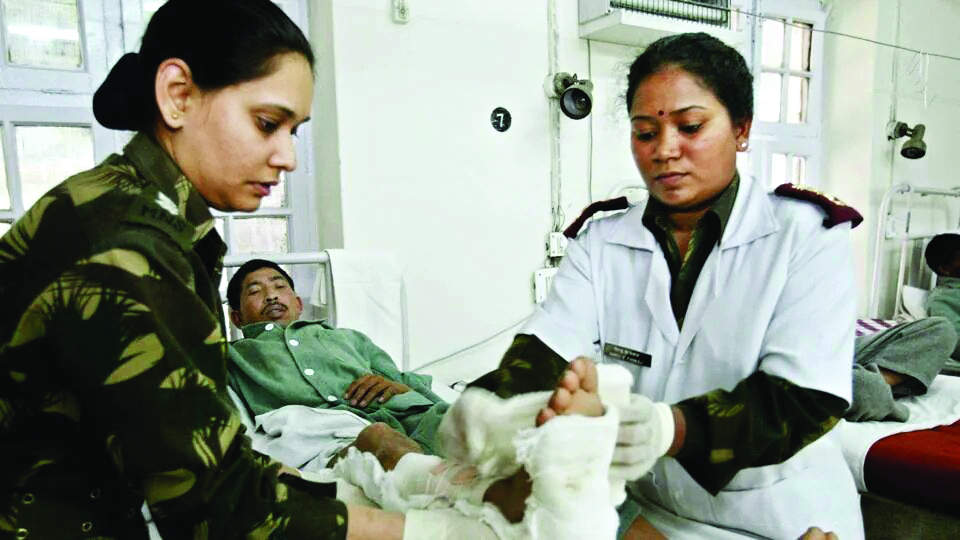 New Delhi: When a woman officer can be posted in Siachen, a man can also be employed as a nurse in the Army, the Delhi High Court observed on Tuesday as it pitched for gender equality in the armed forces.

A bench of Chief Justice Satish Chandra Sharma and Justice Sanjeev Narula was hearing a petition about the alleged unconstitutional practice of having only women nurses in military establishments.
Additional Solicitor General Aishwarya Bhati, representing the Centre, said the practices in the Army are based on long-standing traditions. She, however, said the government has just now brought in a legislation to grant 33 per cent reservation to women in the Lok Sabha and State Assemblies.
"Yes, in parliament On one hand you are talking about empowering women and on the other you are saying men cannot join as nurse If a woman (officer) can be posted in Siachen, then a man can work in R&R (Hospital)," the bench said.
The bench also said the Supreme Court has permitted women to join the National Defence Academy and it has time and again held that there should be no gender bias.
Bhati told the bench the central government has filed its response in the matter.
Advocate Amit George, representing petitioner Indian Professional Nurses Association, said now there are male nurses in all hospitals and even the apex court has said the practice of excluding one gender from the services has no place even in a military ecosystem.
The court said it is an important issue which requires deliberation and listed the petition for further hearing in November.
The high court had earlier sought the Centre's stand on the plea challenging the "illegal practice" of appointing only women as military nurses.
In its plea, the association has said there are several thousand trained and qualified male nurses in India and their omission from the nursing corps of the Army was "unjustifiable and unconstitutional inasmuch as it deprives them of an avenue of employment and professional advancement".
"The said omission also deprives the military and the nation of a large pool of committed professionals," the petition, filed through advocates George and Rishabh Dheer, said. The PIL has challenged the provisions of the Military Nursing Service Ordinance, 1943 and the Military Nursing Service (India) Rules, 1944 to the extent that they provide only for the appointment of women as nurses.
It has contended the ordinance and the rules "also perpetuate the stigmatisation and ostracism of male nurses, by singling them out and making them feel unwanted".
It has said such discrimination is contrary to the constitutional scheme and is, therefore, "ex-facie unconstitutional, illegal and arbitrary".