Visually impaired girl from Shimla becomes assistant professor of Music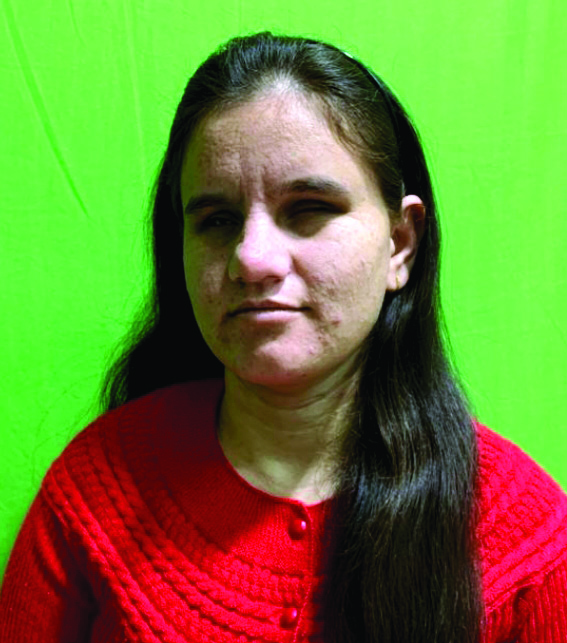 Shimla: It may not be the rarest yet but could certainly be the first of its kind in Himachal Pradesh. A 100 per cent visually impaired girl from Shimla's remote mountain village in Chirgaon sub-division of Shimla, a PhD scholar (Music), budding singer and Election Commission of India's brand ambassador for voters' awareness, Muskan Negi has qualified her selection as an assistant professor of Music in the college cadre.

"This is a dream come true for me as I look back at my childhood. I haven't seen my parents since my birth. But, I know their eyes were always filled with tears thinking that I will be a huge liability. A blind girl at home means the entire world has crashed on their heads," said Muksan in sobs.
Born to Jaisingh and Ambika Devi of village Sindasali, her journey to Shimla for studies was not as easy as it looks now.
Coming from a poor family, she struggled her way to Shimla's Portmore School for class 12 and thereafter she passed his BA examination in first division from Rajkiya Kanya Mahavidyalaya on the scholarship of Umang Foundation—a Shimla-based NGO working for specially-abled children, preferable for girls from farthest villages.
Initially, Muskan had no idea how her life would shape up. But, her family, she admits, had been a powerhouse of motivation.
"I was sent to Kullu, nearly 230 km from home, for schooling in a special school for visually impaired children. It was here our teacher – Beli Ram Koundal, discovered my singing talent," she recalls.
Muskan says she used to cry when she had to go back to school after the holidays, her parents would promise to visit her frequently and also remind her of her dream to be a role model for persons with disabilities.
After doing MA and MPhil from State University, she is now a PhD scholar.
When contacted about her success she said the credit goes to so many people including her parents and teachers and above all Prof Ajay Srivastava Chairman, Umang Foundation.
Srivastava, who is also the state Coordinator for Accessible Elections said Muskan has created a landmark for so many other students like her who can achieve anything in life due to their sheer hard work.
Apart from India, in America also, Muskaan got her singing talent recognised by presenting her programs. The Election Commission of India made her brand ambassador for the 2017 and 2022 Assembly elections and the 2019 Lok Sabha elections. She has received several national-level awards including Golden Voice Award and Udaan Idol Award.
Srivastava said Muskan is well-versed with all digital gadgets like laptops and computers. She has been active on social media like Facebook, Instagram, Whatsapp and other social media platforms through talking software.