Sukhu returns to Shimla amidst speculations to replace PCC prez; Mayor & Dy-Mayor election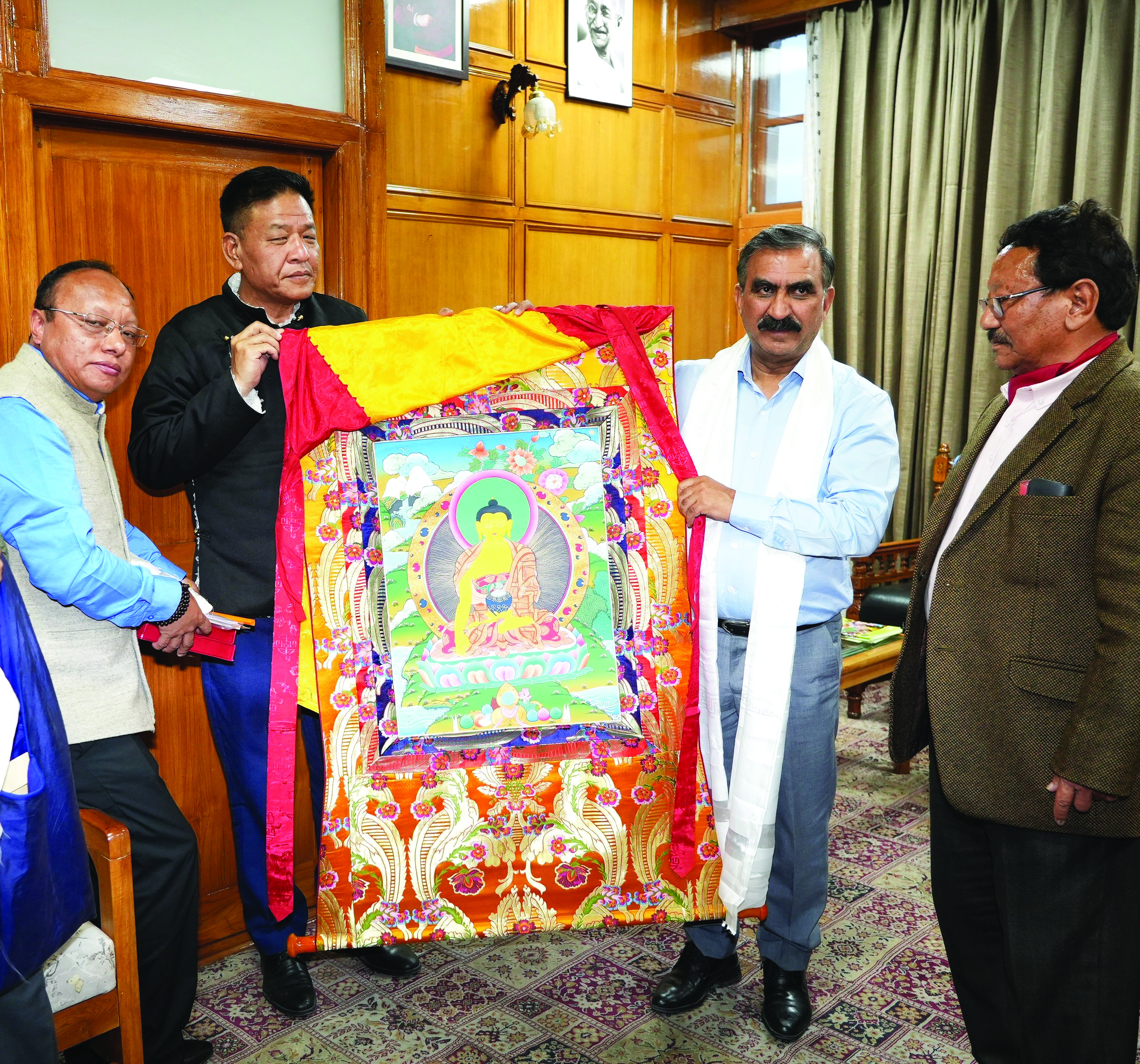 Shimla: Chief Minister Sukhwinder Singh Sukhu returned to Shimla, after campaigning in Karnataka and later discussions with the party high command and AICC in-charge for Himachal Pradesh Rajeev Shukla in New Delhi about the election of the new Mayor and Deputy Mayor of Shimla.

The Congress had won elections to Shimla Municipal Corporation last week after which Sukhu had left for the Karnataka poll campaign putting the election of Mayor-Deputy Mayor on hold for the time being.
Insiders say the election of the new Mayor and Deputy Mayor could be held on May 15 –a day after the oath ceremony of the newly elected councillors, 24 of them from the congress, nine BJPs and one CPM.
The Congress has returned to power in the Shimla Civic body after 11 years as earlier the CPM and BJP had been running the civic governance in the town in 2017-2022 and 2012-2017 respectively.
Immediately on his arrival Sukhu went straight to the Congress office to address a function of the Jawahar Bal Manch as he later told media persons that the names of the Mayor and Deputy Mayor have been more or less finalised through the consultations with the newly elected councillors to know their views.
The name of Surinder Chauhan, a senior councillor elected from New Shimla—where Sukhu had also remained a councillor twice, is almost certain while Deputy Mayor could be a woman. There are 18 women leaders elected to the corporation on the congress ticket.
The battle became quite intense after PWD minister Vikramaditya Singh, son of former Chief Minister Virbhadra Singh, advocated the cause of women getting one of the two positions in the corporation.
Meanwhile, speculations are also rife about the party dropping hints about a possible change of PCC president Pratibha Singh, who was appointed to the party post ahead of the state assembly elections and eventually had also been running for the Chief Ministerial post along with Mukesh Agnihotri (then leader of opposition) and Sukhwinder Sukhu—who headed the party's campaign committee during the polls.
The party's high command turned down Pratibha Singh's claim for the post and preferred Sukhu as he had the backing of Rahul Gandhi and Priyanka Gandhi, besides being supported by a majority of elected Congress MLAs.
Now ahead of the next Lok Sabha polls, the party may undertake a change as she also happens to be a sitting MP from Mandi and could be re-entering the contest in 2024.
Sukhu too wants one of his close loyalists to be tipped for the PCC post for better coordination in the next Lok Sabha and to relieve Pratibha Singh from the charge.
Sukhu evaded the replies to mediapersons' questions on this.
Last month, the BJP also replaced state party president Suresh Kashyap, a sitting MP from Shimla and appointed former minister Rajeev Bindal in his place.