State moving in direction of 'Ease of Living': Haryana CM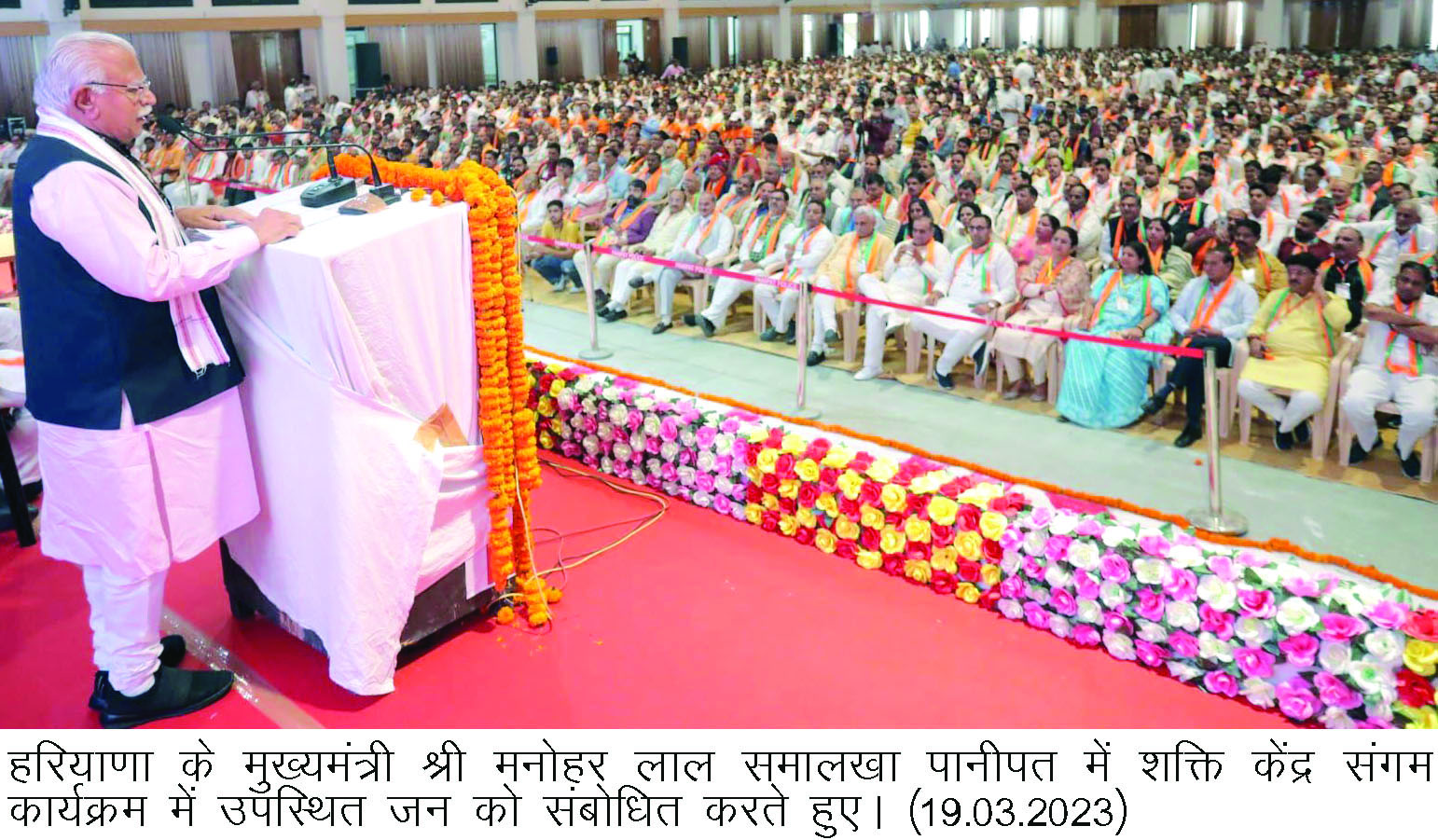 Chandigarh: Haryana Chief Minister Manohar Lal Khattar said that the state government is continuously working in the interest of the society and its aim is to bring the benefits of every scheme made for the citizens at the ground-level with transparency. "Moving in the direction of 'Ease of Living', we have to bring change in the standard of living of the citizens," he added.
The Chief Minister was addressing the BJP workers of six Lok Sabha constituencies at Samalkha in Panipat district on Sunday. He called upon the party workers to work unitedly to take the schemes and achievements of the government to the masses. "The state government has launched important schemes to strengthen the economic condition of the needy, farmers and backward classes; so that their standard of living could be improved," he added.
"Following the mantra of Prime Minister, Narendra Modi's 'Sabka Saath, Sabka Vikas, Sabka Prayas aur Sabka Vishwas', we had given the slogan of 'Haryana Ek- Haryanvi Ek' in the year 2014 to ensure uniform development of the state," said Manohar Lal Khattar. He said that in the last 8 years, the state government, by rising above the politics of regionalism and nepotism; has got development works done in all the 90 assembly constituencies. "Today, Haryana is ahead of many states in the country on the path of development," he asserted.
The Chief Minister said that the present state government works on one principle. "The government has made a scathing attack on 3-C; corruption, crime and caste-based politics. We have adopted a zero tolerance policy to curb corruption. Corruption in the society will not be tolerated at all," he said, adding that the state government has also laid emphasis on education, health, self-respect, security and self-reliance.