Smriti Irani snubs TMC over rights of tea plantation workers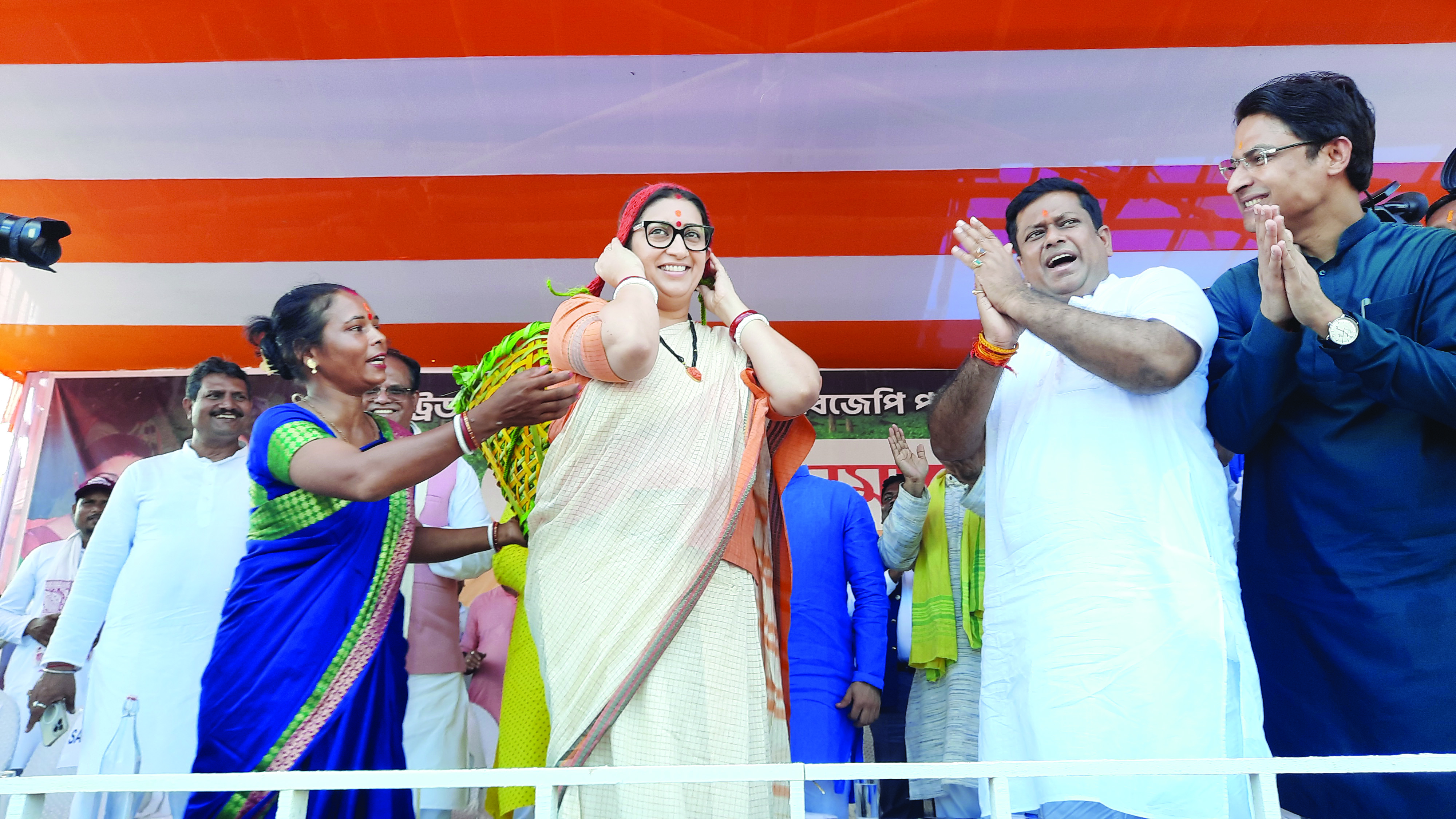 Siliguri: During her visit to Siliguri on Sunday to attend the 'Cha Shramik Samabesh' aimed at addressing tea garden workers' rights, Smriti Irani, Union Minister of Women and Child Development & Minority Affairs, criticised Trinamool Congress's (TMC) 'Delhi Chalo' protest while taking a dig at the INDIA bloc alliance.

In the meeting, the tea garden workers protested against the state government's decision of providing homestead patta of five decimal land. "Now, Didi (Mamata) is going to protest in Delhi. Where was she, when the minor girl was raped and murdered in Siliguri. Where was she when the tea plantation workers were deprived of their rights. Why didn't you protest in Delhi at that time?" Irani stated.
She said that BJP will continue their protest for the tea garden workers until they get their land ownership.
She also launched the Central government's 'Swacchata Hi Seva' programme by cleaning the portrait of Baba Saheb Ambedkar at Tenzing Norgay bus terminus in Siliguri. She also participated in a rally at Dagapur.