Rajasthan polls: Shah accuses Congress, Gehlot govt of being 'anti-backward class'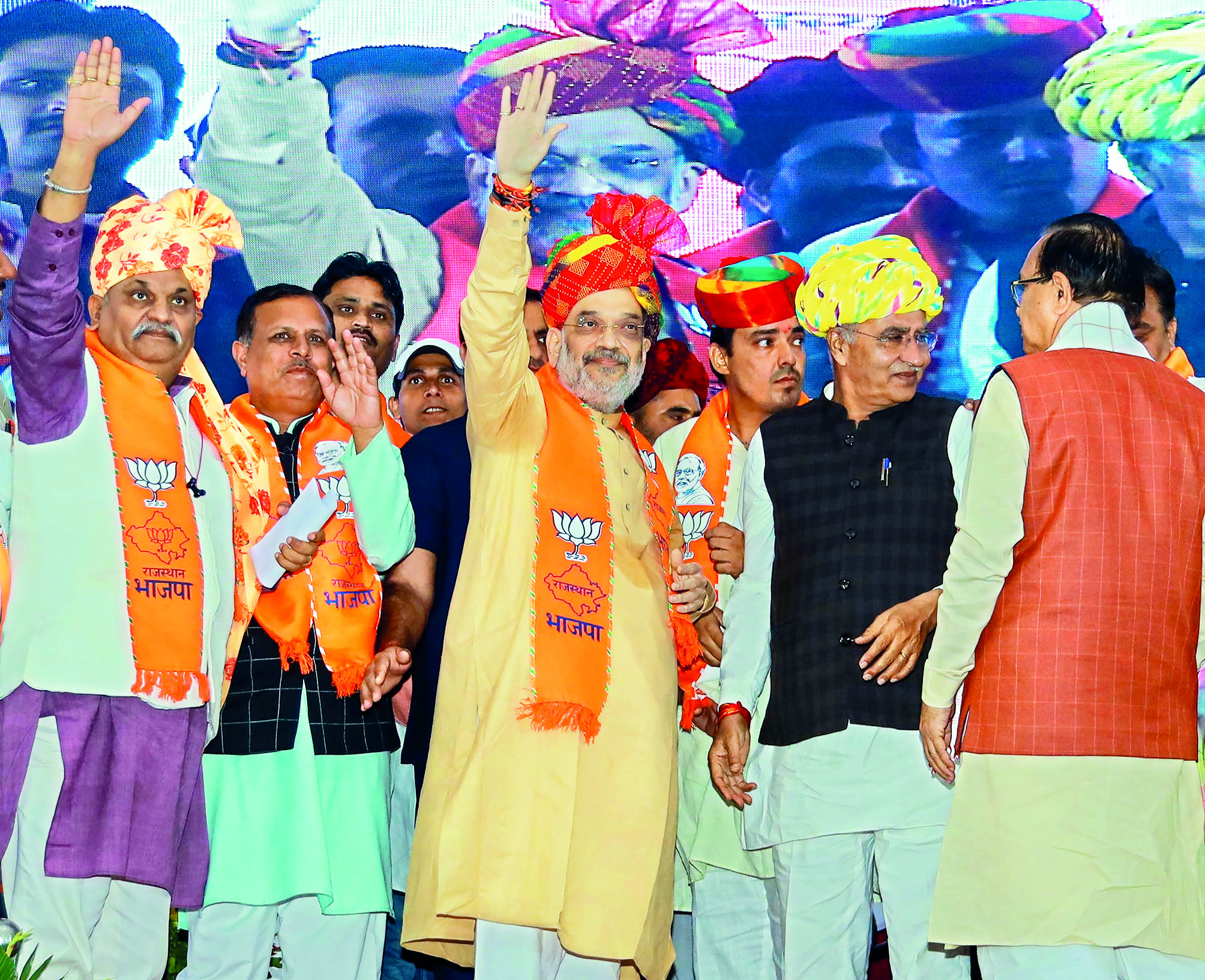 JAIPUR: Union Home minister Amit Shah on Tuesday accused the Congress party and the Ashok Gehlot government in Rajasthan of being "anti-backward class".

Addressing a public meeting in poll-bound Rajasthan's Khairthal in Alwar district, the senior BJP leader said the Congress in Rajasthan has worked to appease its vote bank.
"For many years, the Congress party opposed the report of the Mandal Commission and the Congress party did not give constitutional recognition to the Backward Classes Commission," Shah said.
He said it was the Narendra Modi-led government at the Centre that gave constitutional recognition to the Backward Classes Commission.
Shah said the Modi government has given 27 per cent reservation to the backward classes in all education systems of the Centre.
The Home minister said the Gehlot government is indulging in appeasement politics and working for its vote bank.
"Tailor Kanhaiya Lal was murdered in broad daylight, Section 144 was imposed during Hindu festivals, bulldozers ran on Ram Darbar and communal riots happened everywhere. The BJP governments do not let communal riots break out," he said.
He urged the people to vote for the BJP's double-engine government and ensured that it will make Rajasthan a riot-free state.
Referring to the alleged 'red diary', Shah said it contains all the misdeeds of the Gehlot government and details of corruption that took place in the state.
The red diary was displayed by sacked minister Rajendra Gudha in the Assembly in July, claiming it contained the details of financial misdeeds of the Congress government, including illegal transactions of Gehlot. The chief minister has denied Gudha's allegations.
He also targeted the state government over the paper leak issue and said strict action will be taken against the corrupt if the BJP government came to power.