Railway Connectivity Boost for Tribal Regions as President Murmu Unveils Three New Train Services and laid the foundation stone for Station Redevelopment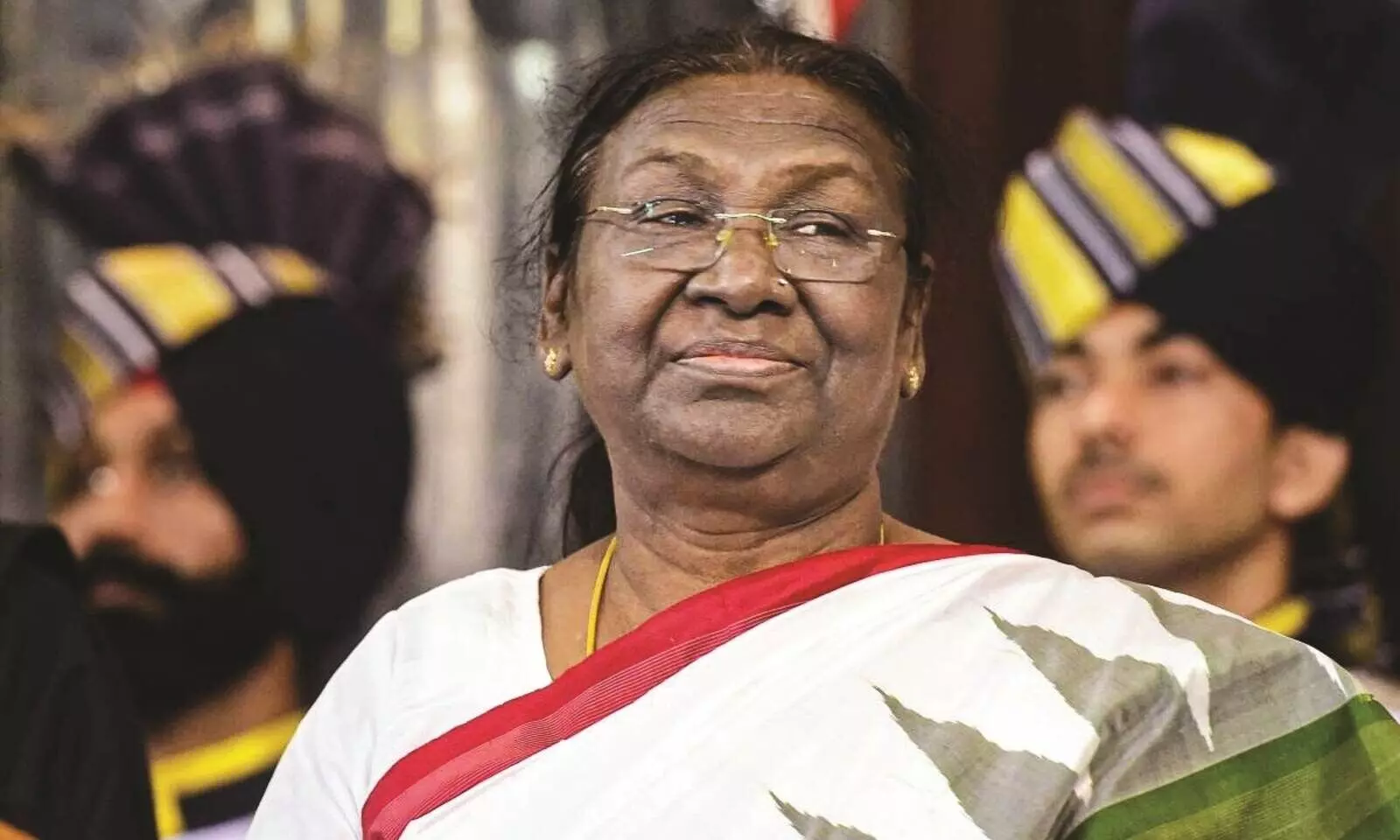 Badampahar, Odisha: In a concerted effort to enhance connectivity in the tribal heartlands of Jharkhand and Odisha, Indian Railways is poised to introduce a trio of new train services. President Droupadi Murmu, presently touring Odisha and Andhra Pradesh. On Tuesday Murmu inaugurated these services, comprising the Badampahar-Tatanagar MEMU, Badampahar-Rourkela Weekly Express, and Badampahar-Shalimar Weekly Express.
The President of India personally experienced the journey from Badampahar to Rairangpur aboard the Badampahar-Shalimar Express. These initiatives aim to revolutionize connectivity in tribal regions, facilitating expedited travel to Kolkata, Howrah, and Tatanagar while fostering growth and development in Odisha's Mayurbhanj District. The improved accessibility is expected to benefit students, job seekers, and patients by providing easy access to educational institutions, corporate establishments, and medical facilities.
The Badampahar-Shalimar Express, departing from Shalimar every Saturday at 23:05 hrs and reaching Badampahar at 05:40 hrs the next day, is not only the inaugural overnight Express Train Service from the Badampahar/Rairangpur area but also marks the first-ever Express Train connectivity between Shalimar/Kolkata (West Bengal) and Badampahar (Odisha).
Another addition is the Badampahar-Rourkela Weekly Express, departing from Badampahar every Sunday at 06:10 hrs and reaching Rourkela at 11:40 hrs the same day. Its return journey from Rourkela every Sunday at 14:20 hrs arrives at Badampahar at 19:25 hrs on the same day. This express train serves as a vital link connecting the Steel City of India to the mineral-rich areas of Badampahar, promising positive implications for local business and industry.
The Tatanagar-bound journey, commencing from Tatanagar at 09:55 hrs and reaching Badampahar at 12:15 hrs, with the return journey from Badampahar at 12:45 hrs arriving at Tatanagar at 15:20 hrs, establishes a crucial passageway between the underdeveloped regions of Odisha and the industrial hub of Jharkhand. Particularly beneficial for local businessmen, small traders, and daily workers, this additional MEMU (Mainline Electric Multiple Unit) Train Service is expected to play a pivotal role in local economic activities.
In tandem with these transformative rail services, President Murmu also laid the foundation stone for the redevelopment of the Badampahar station. Identified under the Amrit Station Scheme with an allocation of 12.22 crores, the new station will boast an iconic contemporary design, green spaces in circulating areas, canopies, parking facilities, road network redevelopment, platform extensions, divyang-friendly facilities, and more.
This initiative signals a commitment to regional development, improved transportation, and modernized infrastructure in the tribal regions of Jharkhand and Odisha.