PM to visit poll-bound MP's Gwalior today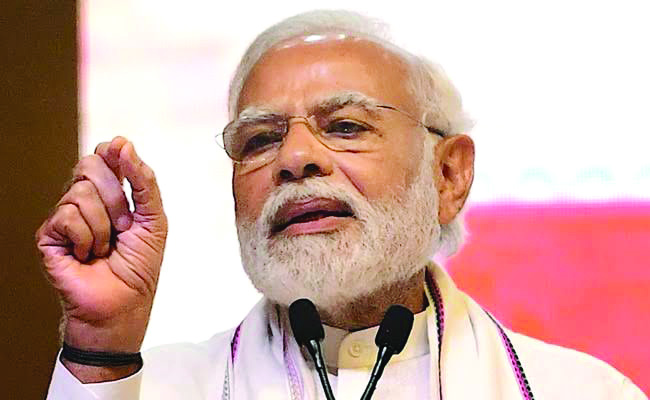 Bhopal: Prime Minister Narendra Modi will visit poll-bound Madhya Pradesh's Gwalior on Monday, where he will address a rally, and dedicate and lay the foundation of multiple development projects worth Rs 19,260 crore. The Assembly polls are scheduled in November this year.

During his visit to Gwalior, the PM will also be handing over the keys of pucca houses constructed under the Pradhan Mantri Awas Yojana to over 2 Lakh beneficiaries of the Gwalior and Chambal regions.
As part of the government's focus on providing safe and adequate drinking water, the PM will also lay the foundation stone of projects worth Rs 1,530 crore under the Jal Jeevan Mission for about 720 villages of Gwalior and Sheopur districts of the state.
MP Chief Minister Shivraj Singh Chouhan said that a large number of needy people in the state have got their houses in urban and rural areas under the PMAY. According to the official statement, PM Modi will reach Gwalior at around 3:30 pm in the city and address the beneficiaries of the different schemes at Mela Ground there.
The PM's visit to Gwalior is considered crucial in view of the upcoming state Assembly polls because the BJP's performance was worst in the region in the 2018 elections and the party has lost the polls. The Saffron party barely managed 7 seats out of 34 falls in the region. After Jyotiraditya Scindia switched over to the BJP from the Congress, the Saffron party came to power in the state in March 2020 toppling the grand old party.
A political commentator says that after coming to the BJP Scindia, the party formed the government since then it has been facing infighting among the leaders of the region due to this it has lost several by-polls and local body elections. Due to this, the PM's visit is considered crucial to unite the party cadres and leaders.