PM mentions oldest, youngest, longest serving MPs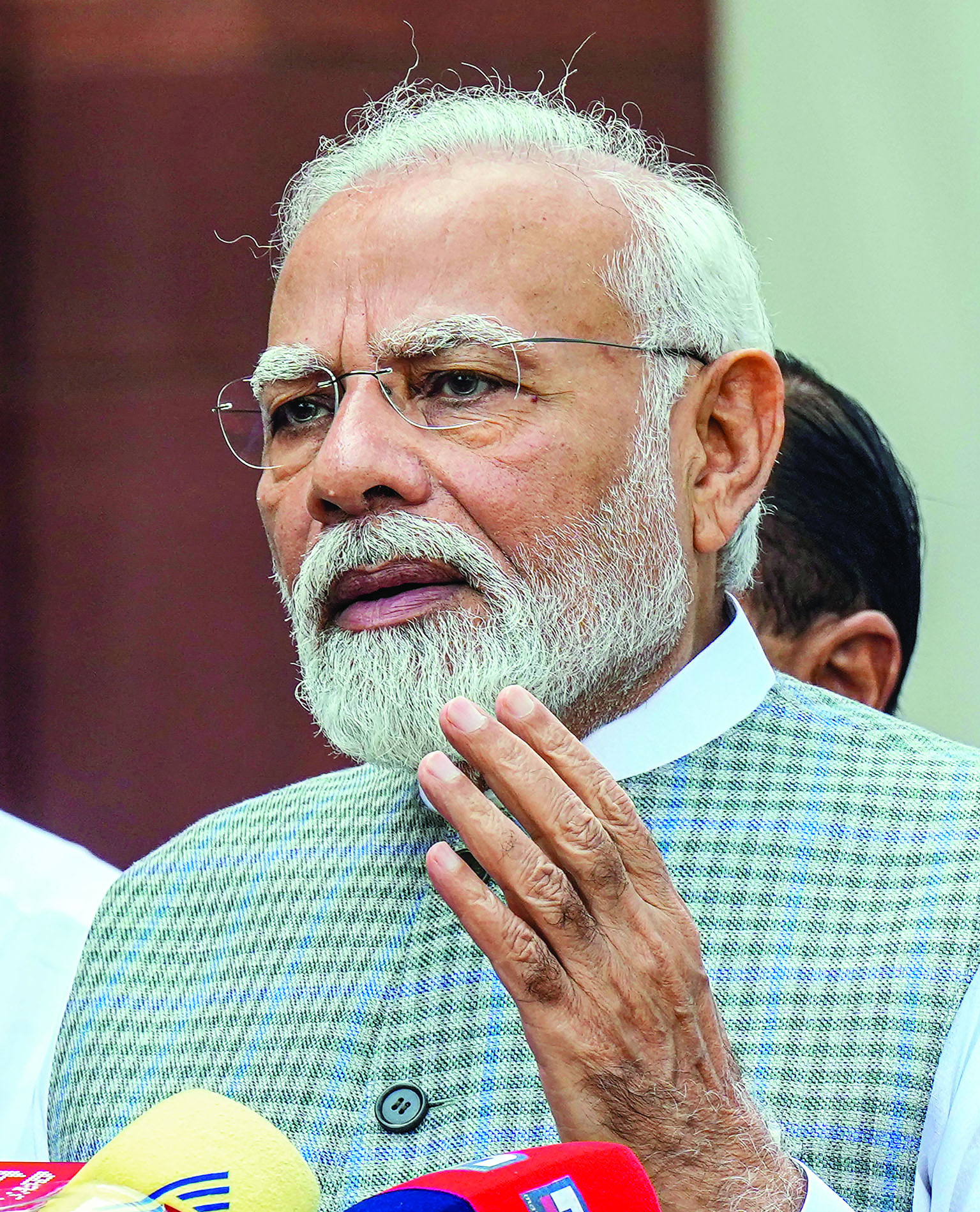 NEW DELHI: As the functioning of Parliament shifts to the new building, Prime Minister Narendra Modi mentioned the oldest member of Lok Sabha - 93 years old Samajwadi Party MP Shafiqur Rahman Barq and the youngest - 30 years old Chandrani Murmu of Biju Janata Dal (BJD) who became an MP at the age of 25.

He also remembered Communist Party of India (CPI) leader Indrajit Gupta, who served as a Lok Sabha MP for almost 36 years from 1960 to 2001, except for a short period from 1977 to 1980.
Barq, a sitting MP of Lok Sabha, has been elected an MP nine times. He first became a Lok Sabha member in 1996 from Moradabad in Uttar Pradesh. He had won four times as an MLA before that.
He was elected to Lok Sabha from Moradabad again in 1998 and 2004, and from Sambhal in 2009 and then again in 2019.
Barq has also been in the centre of controversies. In 2019, Barq was the centre of debate after he refused to chant "Vande Mataram" in Parliament, during his oath
taking ceremony.
Murmu won Lok Sabha election in 2019 from Keonjhar, Odisha. She is currently the youngest Indian Member of Parliament. The daughter of former Congress MP Hariharan Soren, she has a degree in Mechanical Engineering.
Gupta meanwhile is the longest serving MP of Lok Sabha. Gupta was elected to the Lok Sabha for the first time in 1960 in a by-election. Thereafter, except for a short period from 1977 to 1980, he was a member till his death in 2001.
He served as the CPI MP from Calcutta South West from 1960 1967, as Alipore MP from 1967 1977, and then as Basirhat MP from 1980 1989, after which he fought and won from Midnapore in 1989 and represented the constituency in Lok Sabha till his death in 2001.