Nine years of Modi rule: 9.88 cr tap water connections in rural houses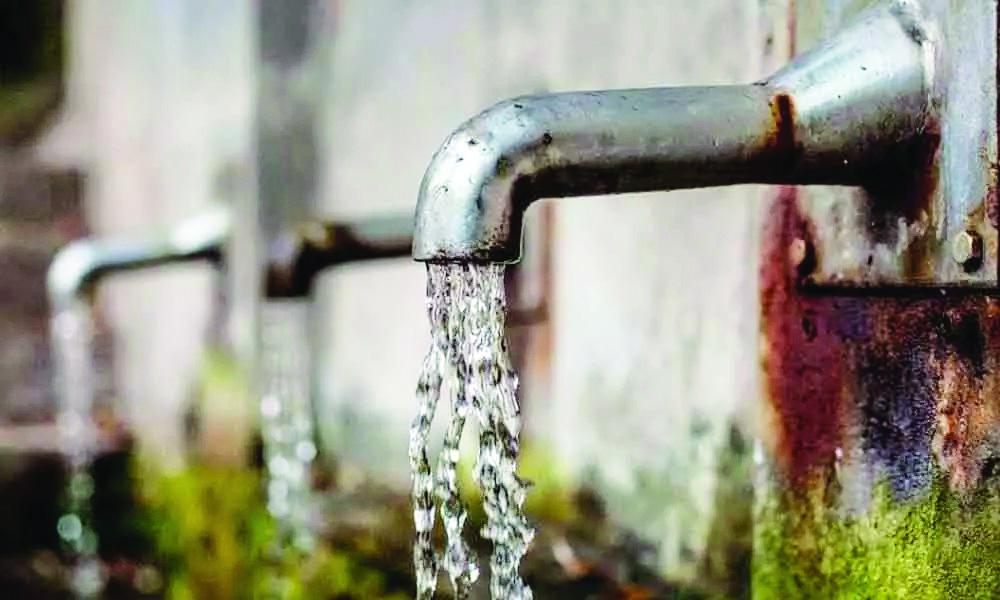 New Delhi: At a time when the Opposition parties are cornering the government, which is led by Prime Minister Narendra Modi, over the issues of inflation, unemployment, etc, there is a lot for the government to showcase its achievements as the Centre has provided 9.88 crore tap connections in nine years of its governance.

According to Jal Shakti Ministry data, prior to 2014, there were just 2.19 crore tap connections in the country and after the launch of Jal Jeevan Mission (JJM) in 2019, over 8.86 crore tap water connections were provided to rural households.
Notably, the JJM scheme was launched on August 15, 2019 by the Prime Minister from the ramparts of the Red Fort. At the time of JJM launch, there were over 16.21 crore (16,21,46,959) households without tap water connection and till date (May 26), 8.86 crore (8,86,13,579) rural households have been provided with tap water connections, which means 54.65 percent rural households are getting clean drinking water through taps. As of now, 12,09,76,417 households have tap water connection. However, as per the data, there were just 2.19 crore tap water connections during 1947 to 2014, which was mainly under the regime of Congress. The time period of March 1998 to May 2004 was under the rule of the BJP-led government.
There were over 3.23 crore households with tap water connections till August 15, 2019, which is 16.64 percent of the total households and after the launch of the JJM in nearly four years, 62.20 percent households are with tap water connections.
Among the 34 states & UTs, eight states have achieved 100 percent tap water connections, while Himachal Pradesh has completed 98.44 percent tap water connections and Bihar has achieved 96.21 percent tap water connection coverage.
The states like Goa, Gujarat, Haryana, Punjab, Telangana, Puducherry, Andaman & Nicobar and Dadra & Nagar Haveli and Daman & Diu have achieved 100 percent tap water connection to households.
The coverage of tap water connection in Madhya Pradesh is 49.36 percent followed by Kerala (48.85%), Chhattisgarh (45.64%), Uttar Pradesh (44.31%), Rajasthan (38.70%), Jharkhand (35.31%) and West Bengal (33.25%). Similarly, under Swachh Bharat Mission-Gramin, the government has been able to achieve 100 percent sanitation coverage in 2019 as since 2014 till date, additional 11.19 crore toilets have been made and all toilets have been geo-tagged as well as verified. As per the data, in contrary to nine years of Modi government, 8.92 crore toilets were built during 2004 to 2014 and with this number of toilets, the reported sanitation coverage was only 39 percent.
"Also, all these numbers were not verified with geo-tagging, which was introduced in May 2014 and there were no beneficiary details," it stated.