'Kullu Dussehra to start from Oct 24, aims to revive tourism'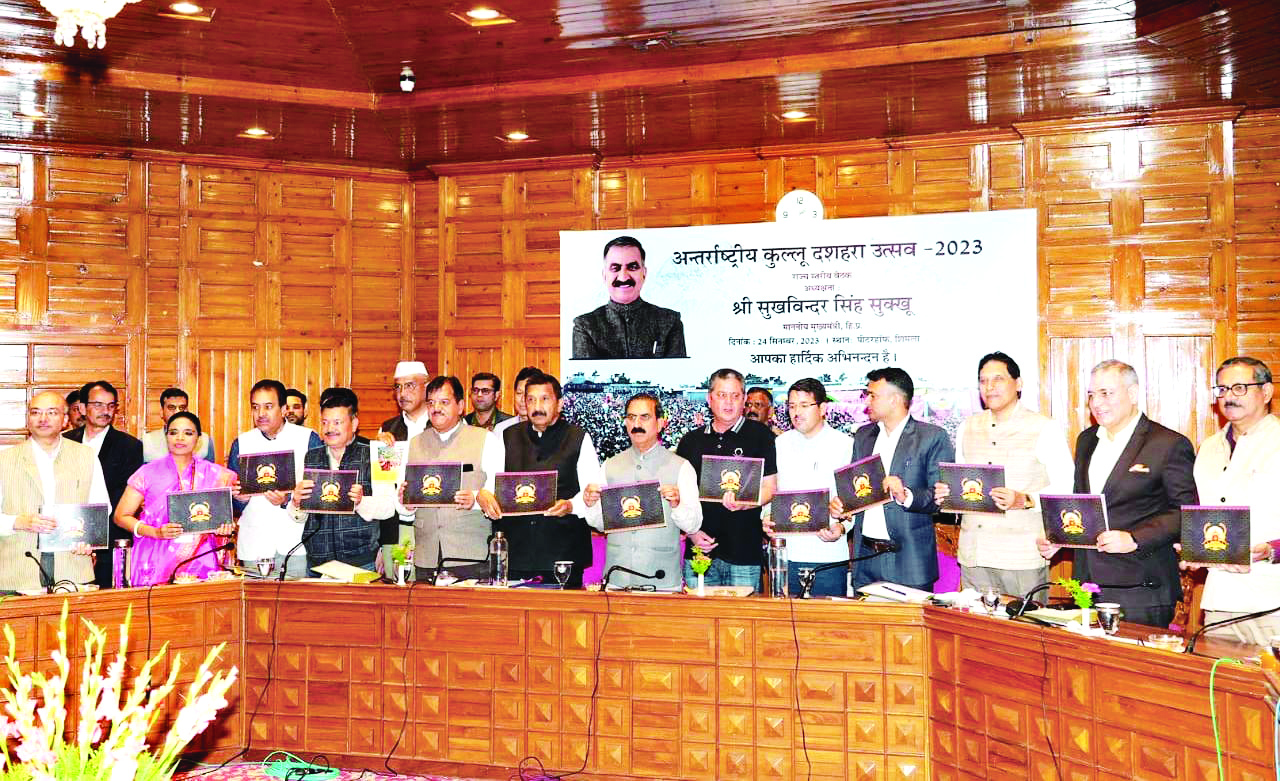 SHIMLA: Chief Minister Sukhvinder Singh Sukhu on Sunday inaugurated the curtain raiser for the upcoming International Kullu Dussehra Festival, marking a significant step in the promotion of tourism in the region after the state had seen a dip in tourist arrivals due to natural calamities.

Presiding over a meeting of the State Level Kullu Dussehra Committee, the chief minister said this year the weeklong festival will be celebrated from October 24 to 30.
He directed the authorities to undertake the repair and restoration work on the Mandi-Manali National Highway on a war footing to ensure uninterrupted connectivity to the region during the event.
He said that this monsoon season has impacted the tourism sector severely, particularly in Kullu district. However, he commended the district administration, all the departments and the people for their remarkable recovery and resilience efforts during the disaster.
He said that Himachal Pradesh was fully prepared to welcome tourists once again, with the upcoming Kullu Dussehra celebration serving as a significant milestone in this regard.
Highlighting the significance of the Kullu Dussehra in boosting tourism and fostering cultural exchange, the chief minister said that this year's International Kullu Dussehra Festival was all set to be a truly global event.
The celebration will feature cultural groups from different states, along with participants from 19 countries, including Russia, Israel, Romania, Kazakhstan, Croatia, Vietnam, Taiwan, Thailand, Panama, Iran, Maldives, Malaysia, Kenya, South Sudan, Zambia, Ghana, and Ethiopia, adding a diverse and international flair to the festivities.
Sukhu said that the festival will feature a cultural parade on October 25, and the Kullu Carnival on October 30. Additionally, 13 departments will set up exhibitions in pagoda tents, showcasing the region's rich heritage.
He also virtually inaugurated several development projects worth Rs 12 crore for the Kullu Assembly constituency including a four-storey multipurpose building of the deputy commissioner office in Kullu constructed at a cost of Rs 5.49 crore.