HP CM says Rs 804 cr paid as land compensations for NH projects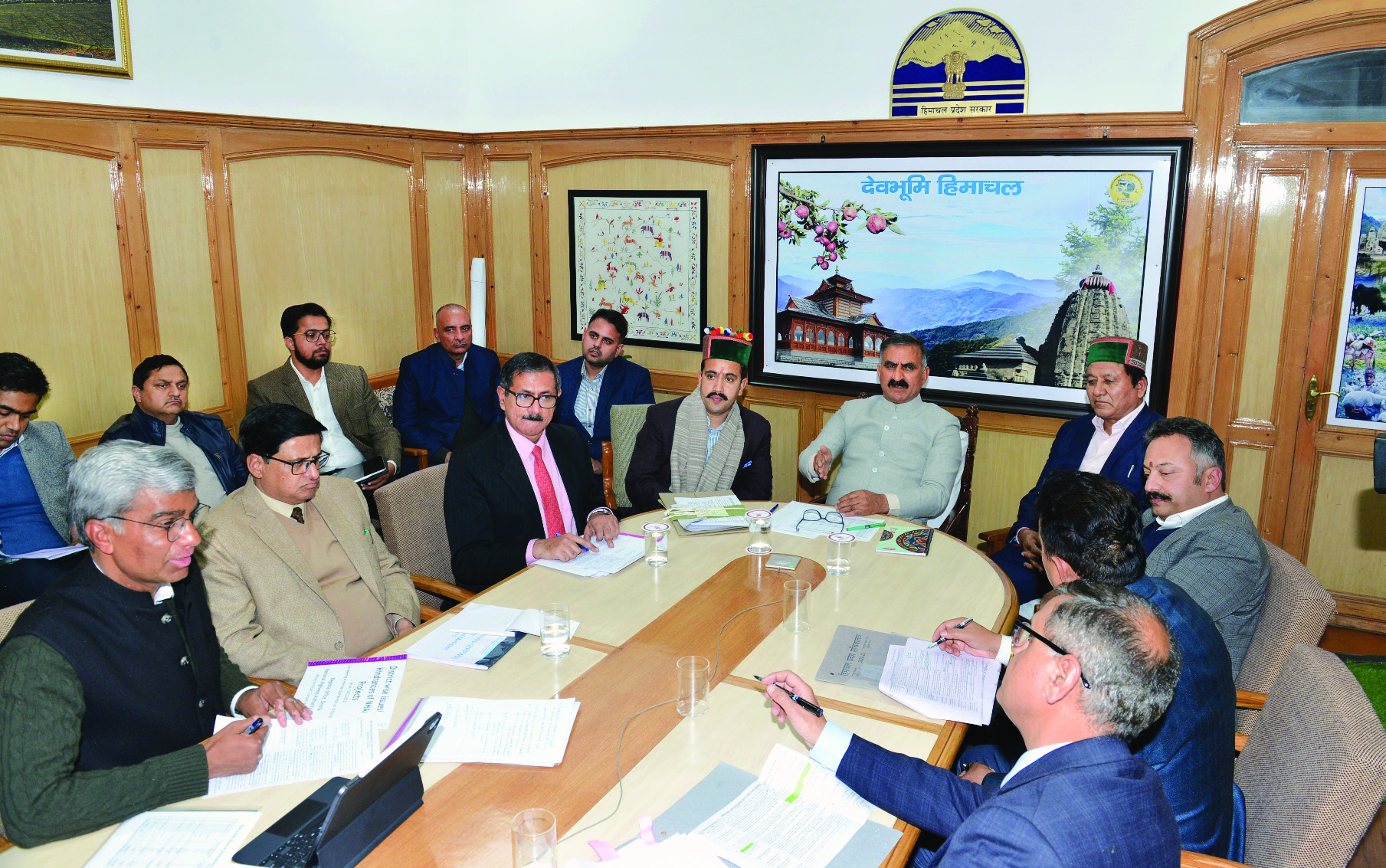 Shimla: Putting the National Highway expansion works on track, Chief Minister Sukhvinder Singh Sukhu said major hurdles in the work like land compensations and Forest clearances have been removed in the past month of the government.

Reviewing the progress of ongoing National Highway (NH) projects he said Deputy Commissioners and other officers' efforts must be lauded in disbursing Rs 804 crore as land compensation in various NH projects within a month.
He also emphasized the importance of completing the disbursement process of the remaining compensation cases worth about Rs 750 crore by March 27, 2023.
"As the roads are the lifeline of Himachal Pradesh, the state government has been working diligently to ensure the timely completion of National Highway projects," he said.
The state government's efforts to expedite the land compensation and other clearances process would facilitate smoother implementation of the projects and provide better road connectivity to the people as well as tourists visiting the state, he said.
Sukhu directed the officers to expedite the FRA-FCA clearance cases, by monitoring the cases every 15 days. He said that a follow-up review meeting would be held on March 27 to assess the progress made in these matters.
He also reviewed the progress of the Shimla-Matour Road, Pathankot-Mandi road, Shimla bypass and Pinjor-Baddi-Nalagarh road and gave necessary directions to accelerate these projects.
The Chief Minister said that a Detailed Project Report (DPR) for the Bihru-Lathiani road worth Rs 900 crore was submitted to the Union Government on February 20, 2023, and the project is expected to be approved by March 31, 2023. This road development project is set to improve connectivity in the area and provide a major boost to the transportation sector.
In addition to this, the Detailed project report for the Sainj-Luhri-Jalori road is expected to be completed by March 31, 2023.