Haryana Cabinet approves policy to regularise illegally divided plots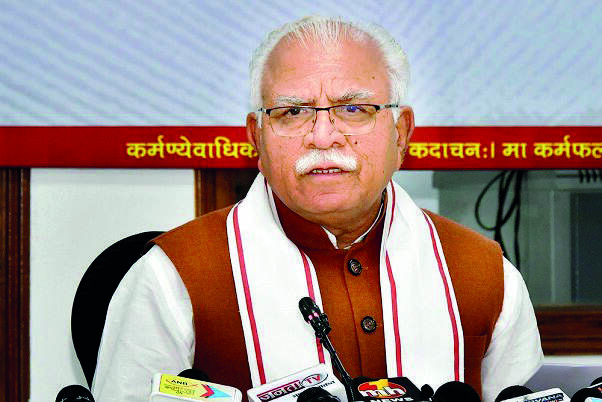 chandigarh: While taking a pioneering step to regularise the illegally sub-divided plots and also to permit plot owners to rationally sub-divide the originally allotted plots, the State Cabinet which met under the Chairmanship of Chief Minister Manohar Lal Khattar on Friday approved the Policy directive for regularisation of the same.

The Policy intends to issue guidelines and parameters for regularisation of illegal sub-division of plots, permission for sub-division of residential plots in Town Planning Schemes, Rehabilitation Schemes, and Improvement Trust Schemes situated in Municipal Areas of Haryana while not changing the prescribed use in the planned scheme.
The regularisation and sub-division of plots located in the planned schemes prior to 1980 will only be considered under this Policy. The minimum plot size eligible for regularisation and new sub-division will be 200 sq. meters. The Size of the sub-divided plot shall not be less than 100 sq. meters.
In another decision, the Cabinet on Friday also accorded approval to a proposal regarding Registration Rules for Contractors-2022, Haryana for registration of Contractors willing to work with the State Government. As per the Rules, I.D creation of contractors on the Haryana Engineering Works (HEW) Portal will be mandatory. However, registration will also be preferable so as to have a ready list of competent contractors to minimize the requirement and time for verification of credentials at the time of calling tenders. Simultaneously, the Contractor's performance will be evaluated against each completed work by awarding marks and generating a dynamic 'Rating'.
In yet another decision, the Cabinet also approved the Haryana Enterprises Promotion (Amendment) Rules, 2021 for the implementation of reforms proposed in the Haryana Enterprises and Employment Policy (HEEP)-2020.
The state government had enacted Haryana Enterprises Promotion Act, 2016, and corresponding rules, to create an ecosystem in which the Ease of Doing Business in the State reduces delay in granting clearances and approvals to the Enterprises as well as the costs of doing business in the State.
Investors are able to fill Common Application Forms (CAFs) for obtaining around 150 clearances of more than 23 departments in a time-bound manner through online portal of HEPC at www.investharyana.in.
The Cabinet also accorded approval to the Action Plan by UHBVN & DHBVN for adoption and implementation of the "Revamped Distribution Sector Scheme (RDSS)" launched by the Ministry of Power, Government of India in Haryana.
The Revamped Distribution Sector Scheme is aReforms based and Results linked Scheme with the objective of improving the quality and reliability of power supply to consumers through a financially sustainable and operationally efficient distribution Sector.
The Scheme aims to reduce the AT&C losses to levels of 12-15 per cent and ACS-ARR gap to zero by 2024-25. The Scheme has an outlay of Rs. 3,03,758 crore with an estimated Gross Budgetary Support (GBS) of Rs. 97,631
crore from the Government of India.