Govt unlikely to reconstitute oversight committee: Sources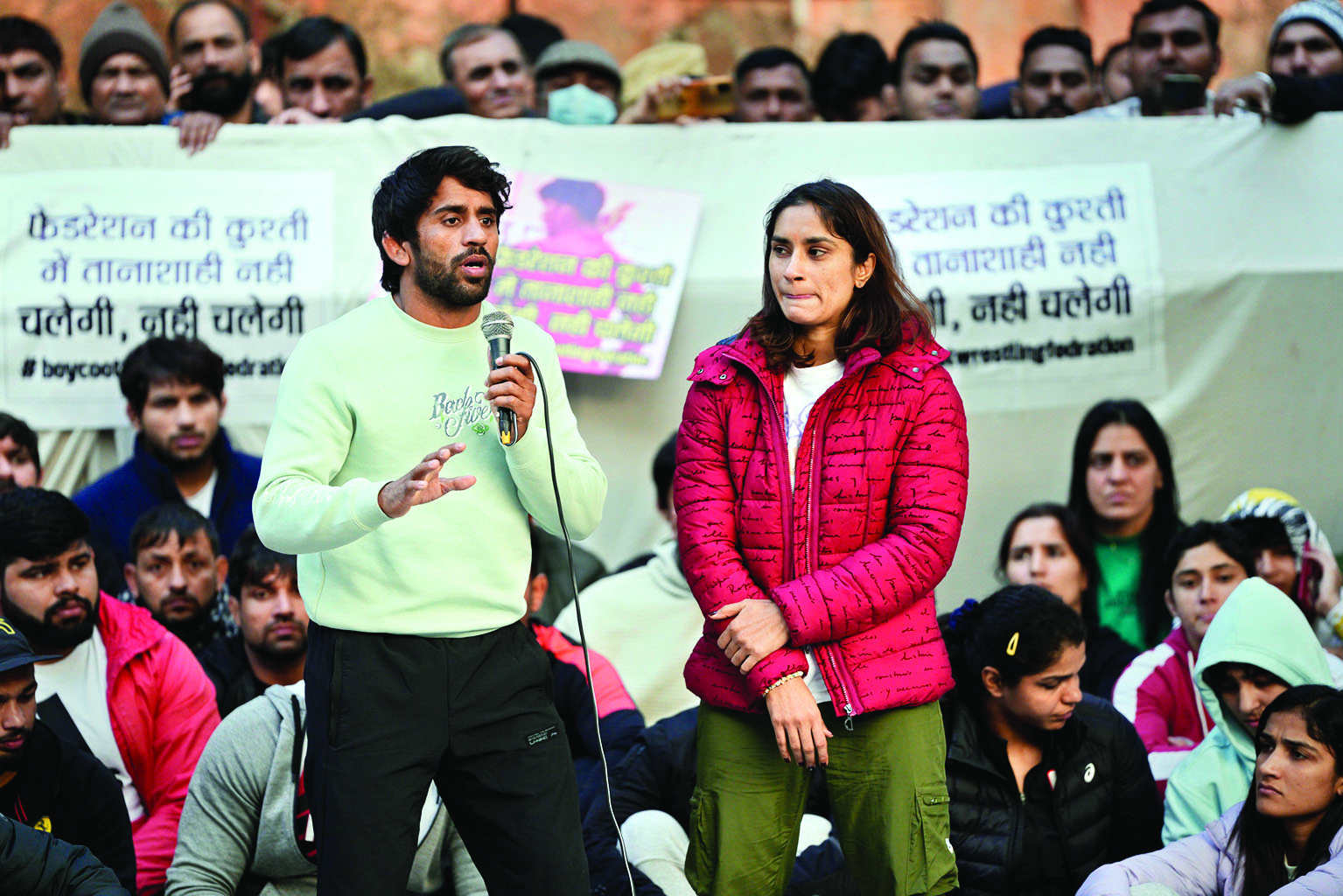 The government is unhappy with the wrestlers' behaviour and will not reconstitute the oversight committee formed to probe the sexual harassment charges against WFI president Brij Bhushan Sharan Singh, Sports Ministry sources said on Wednesday.
Sports Minister Anurag Thakur had on Monday announced that a five-member oversight committee, headed by legendary boxer M C Mary Kom, will investigate the charges against the Wrestling Federation of India boss and also manage the day-to-day affairs of the sports body.
Bajrang Punia, Vinesh Phogat, Sarita Mor and Sakshi Malik, who staged a sit-in protest at Jantar Mantar for three days demanding the sacking of the WFI president, expressed disappointment that they were not consulted before the formation of the committee.
"The ministry has no plans to reconstitute the oversight committee to probe the allegations against WFI chief Brij Bhushan Singh," a ministry source told on Wednesday.
"We have formed a fair committee under Mary Kom which will go into the details of the matter," said the source, adding that the government is unhappy with the wrestlers' behaviour as they went public with their reservations on the formation of the committee.
According to sources, the protesting wrestlers consider the London Olympics bronze medallist Yogeshwar close to the WFI president. In fact, when Yogeshwar backed the under-fire Sharan, Vinesh had said that he was "sitting on WFI's lap."
The wrestlers had taken to twitter to express their dismay on Tuesday. However on Wednesday, Bajrang clarified that the grapplers don't have an issue with Yogeshwar but they expected to be consulted before the members were finalised.
"We would like to speak with the Sports Minister after the Republic Day celebrations. We don't have any problem with any members in the committee but we should have been consulted," Bajrang Punia told.
Asked if no names were discussed with them, Bajrang said, "A discussion had happened and these names came up but we were told to come back on the names after discussion.
"But the names were announced before we replied in affirmative. Government should not be unhappy with us. What have we done, we are fighting for justice," he added.
Apart from Yogeshwar, ex-badminton player and Mission Olympic Cell member Trupti Murgunde, ex-TOPS CEO Rajagopalan and former SAI executive director - teams - Radhica Sreeman are also member of the committee.
Both May Kom and Yogeshwar are also part of the the seven-member committee formed by the Indian Olympic Association (IOA) to probe the allegations of sexual harassment and corruption against the WFI chief.