'Fear in people about one party dictatorship being imposed'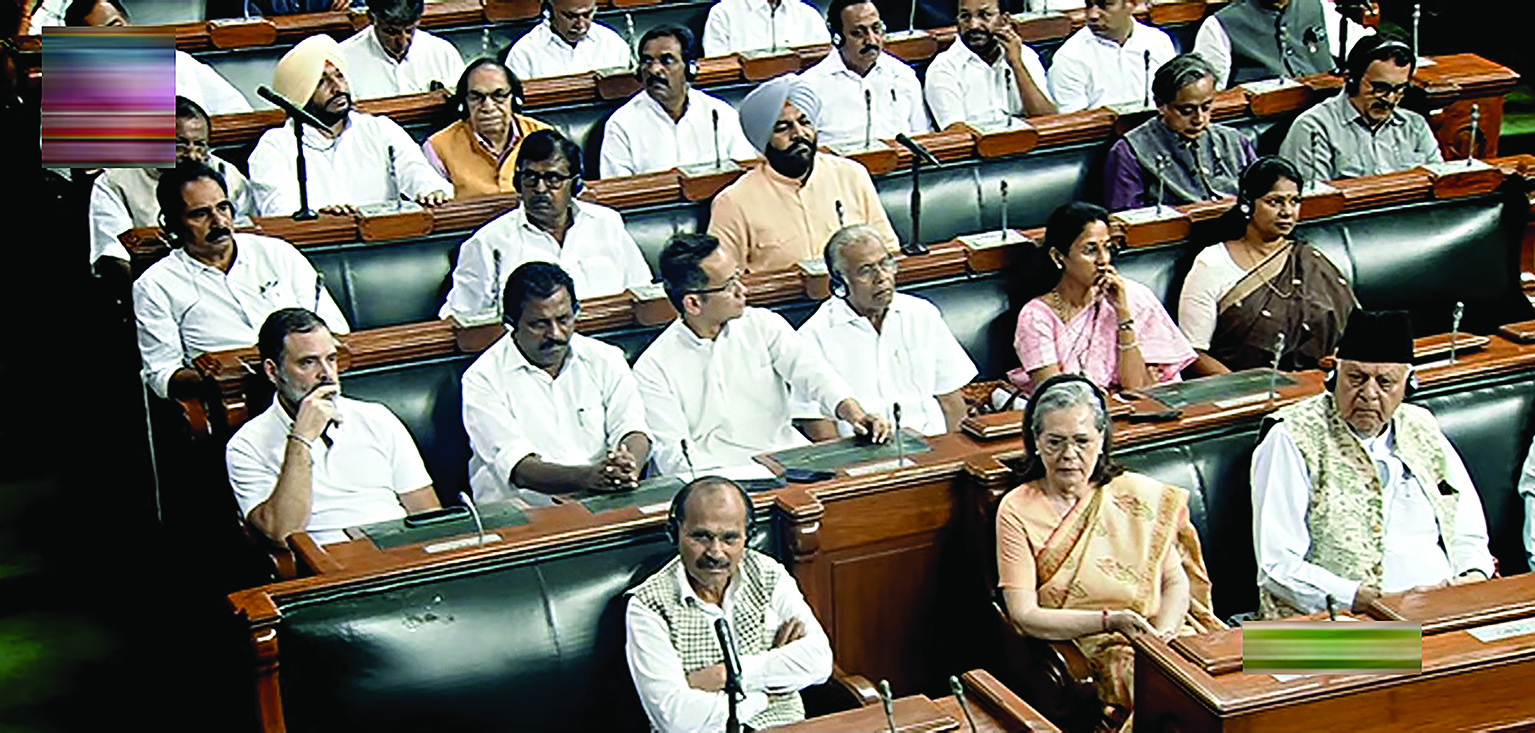 New Delhi: Hitting out at the government over the violence in Manipur and the loss of Army officers' life in Jammu and Kashmir, Congress MP Adhir Ranjan Chowdhury recalled Congress' opposition to the abrogation of Article 370 in 2019 stating that soldiers are still sacrificing their lives in Jammu and Kashmir, which proves that their opposition was correct.

While speaking at the special session of Parliament on Monday, the Congress leader said that there have been apprehensions in people's minds about the country being run through "one party dictatorship", attempts to destabilise opposition party-ruled states and the "selective" use of central agencies.
Participating in the discussion in Lok Sabha on "Parliamentary Journey of 75 years starting from Samvidhan Sabha -- Achievements, Experiences, Memories and Learnings", Chowdhury claimed that currently, there is a lack of inclusivity in various aspects of society, including in Parliament, and sought greater freedom of expression for everyone.
Chowdhury spoke after Prime Minister Narendra Modi initiated the discussion on the first day of the five-day session of Parliament. Highlighting that many portions of speeches of opposition members had been expunged from Lok Sabha records in the past, the Congress' leader in the House said that the founders of the nation always vouched for equal opportunities and freedom for all MPs.
"There has been fear in people's minds about one party dictatorship being imposed. There is fear about attempts to destabilise opposition (party) ruled states and selective use of central agencies," he said.
Observing that plurality is the essence of civilisation, Chowdhury said that India is a nation of unending pluralism and the opinion of everyone should be respected.
"There is no inclusivity. You can see how many MPs here belong to the minority communities...We should give up our arrogance... Jindagi lambi nahi, badi honi chahiye (life should be big instead of long)," he said, quoting a popular dialogue of a yesteryear Bollywood actor Rajesh Khanna.
Remembering governments of former prime ministers, the Congress leader said all of them, beginning from Jawaharlal Nehru, contributed immensely to the growth of the country. Referring to the previous United Progressive Alliance (UPA) government, headed by prime minister Manmohan Singh, he said during his tenure the landmark Indo-US nuclear deal was signed and he (Singh) talked less but worked more.