Convicted lawmakers from Eastern UP face justice, Mukhtar Ansari tops the list
'The convictions of these lawmakers serve as a reminder that no individual is above the law'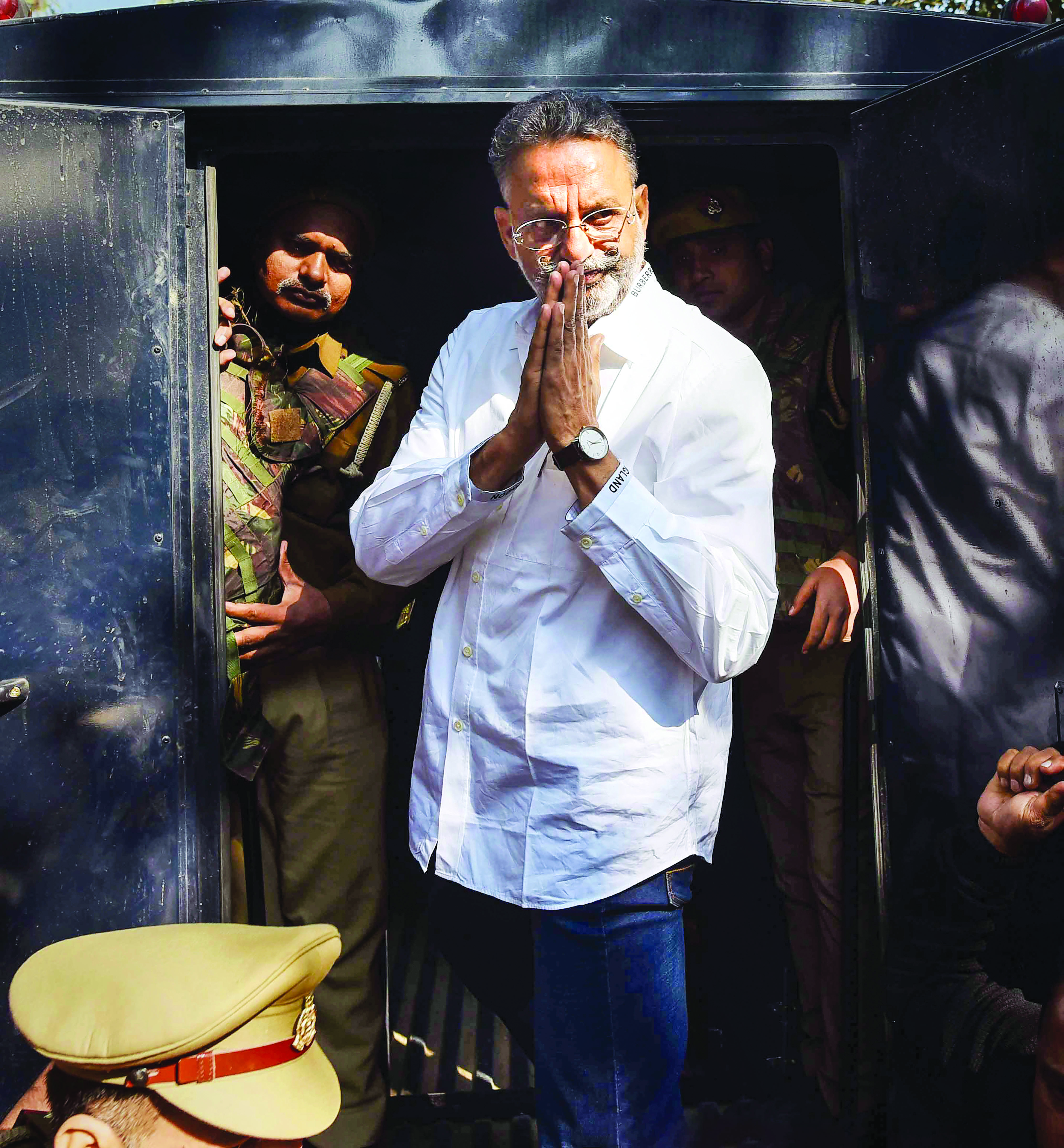 Mukhtar Ansari, a notorious criminal, and former legislator, is not the only lawmaker from eastern Uttar Pradesh to face the consequences of his criminal past who was recently convicted after 32 years of committing crimes. Several other people's representatives from Purvanchal, who have entered politics from a world of crime, have been convicted for their actions.
"The judiciary has handed down punishments to these individuals, marking a significant step towards accountability in the region," Vijay Bhushan, a retired IPS officer said.
Angad Yadav, a two-time MLA from the Nizamabad assembly seat and once a minister in the BSP government, was recently sentenced to life imprisonment on April 28. Yadav was found guilty in a murder case that took place on December 19, 2015. The victim, advocate Rajnarayan Singh, was fatally attacked in front of the Palhani block headquarters.
The court's decision to impose a life sentence on Yadav highlights the severity of his crime.
Another prominent figure, former MP Umakant Yadav, has also been handed a life imprisonment sentence. In August 2022, Yadav was convicted in a 1995 case involving the murder of a GRP constable at Shahganj Junction. Despite being incarcerated during the 2004 Lok Sabha elections, Umakant managed to secure a victory on a BSP ticket from Machhalishahar. His criminal history caught up with him, leading to his subsequent arrest and sentencing.
Former MLA Vijay Mishra faced punishment under the Arms Act. The court of Additional Chief Judicial Magistrate Sadhna Giri sentenced Mishra to two years and six months of rigorous imprisonment for failing to deposit a weapon at a police station as ordered. The case against Mishra had been ongoing for nearly 13 years, and his eventual conviction sends a strong message about the importance of adhering to the law.
Afzal Ansari, brother of Mukhtar Ansari and a BSP MP from Ghazipur, was sentenced to ten years in prison by the MP-MLA court. Afzal's membership in Parliament was consequently terminated. The court handed down the same sentence to Mukhtar Ansari in the gangster case. Notably, the court criticized Afzal Ansari for not fulfilling his responsibilities as an elder brother.
In yet another case, Ramakant Yadav, a former MP and current SP MLA from Phulpur Powai assembly seat was sentenced to four months imprisonment. Yadav has multiple cases registered against him in Azamgarh, and ongoing legal proceedings continue to hold him accountable for his actions.
The convictions of these lawmakers serve as a reminder that no individual is above the law, regardless of their political status or affiliations. The judicial system's commitment to justice has resulted in severe punishments for those found guilty of criminal activities. These developments mark a significant milestone in the region's pursuit of a more transparent and accountable political landscape.
"As the wheels of justice continue to turn, it is hoped that these convictions will deter others with criminal backgrounds from seeking public office, leading to a more ethical and responsible political system in eastern Uttar Pradesh," Bhushan said..