'Cong symbol of corruption, nepotism and appeasement'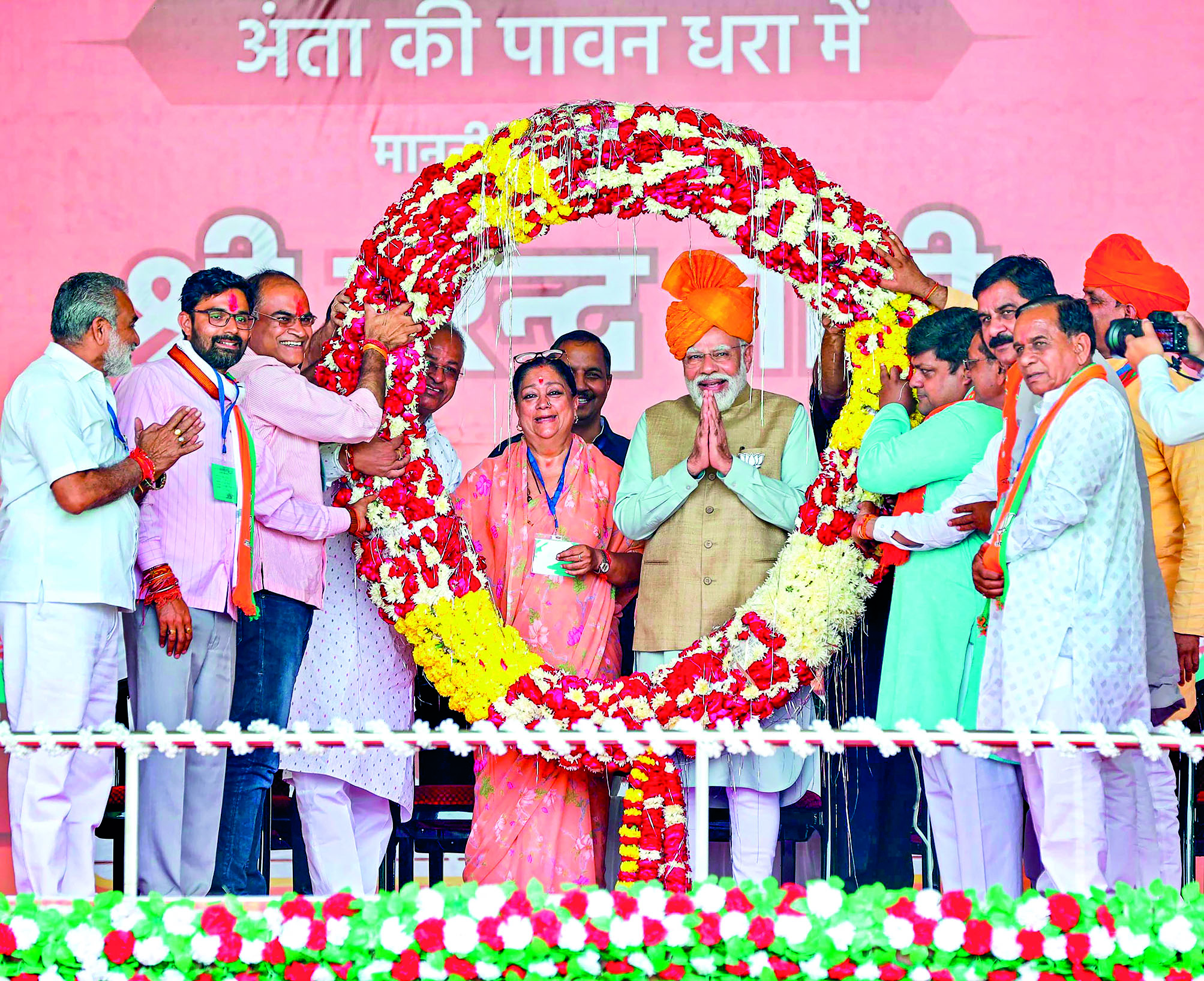 JAIPUR: Prime Minister Narendra Modi Tuesday said the Congress is a symbol of corruption, nepotism and appeasement — three evils preventing India from becoming a developed nation.

Addressing a public meeting in poll-bound Rajasthan's Baran district, he claimed that Congress leaders are unruly and the people of the state are suffering as the ruling party has handed them over to robbers, rioters and criminals.
Besides Baran, Modi also addressed public meetings in Kota and Karauli districts.
The Prime Minister targeted the Congress over the law-and-order situation in Rajasthan, saying its ministers have been seen standing with those who committed atrocities against sisters and daughters.
The BJP's priority is to ensure women's welfare and safety, Modi said and alleged that the morale of anti-social forces in Rajasthan is high because of the Congress' support.
In Kota, he said the countdown of the Congress government has begun.
Alleging the Congress has turned Rajasthan, a land of warriors, into an open field for rioters, he claimed that every section of the society, be it women, farmers, traders and youths, wants to get rid of the Congress.
The people of Rajasthan have seen only devastation during the Congress rule and they are angry. The Congress wants to make Rajasthan a 'Bimaru' state once again. Its leaders kept filling their lockers and forgot the people of the state, Modi alleged.
At a rally in Karauli district, PM Modi said for Congress, only one family is everything. "The Congress named streets, intersections, schools, hospitals, government schemes, everything in the name of one family only."
Instead of taking action against the criminals, the Congress government here has given them a free rein to commit crimes."
Prime Minister Narendra Modi held a road show in poll-bound Rajasthan's Jaipur on Tuesday evening amid tight security.
Polling for the 200-member Rajasthan Assembly will be held on November 25 and votes will be counted on December 3.