CM Sukhu meets RK Singh, bats for handing over Shanan Project to HP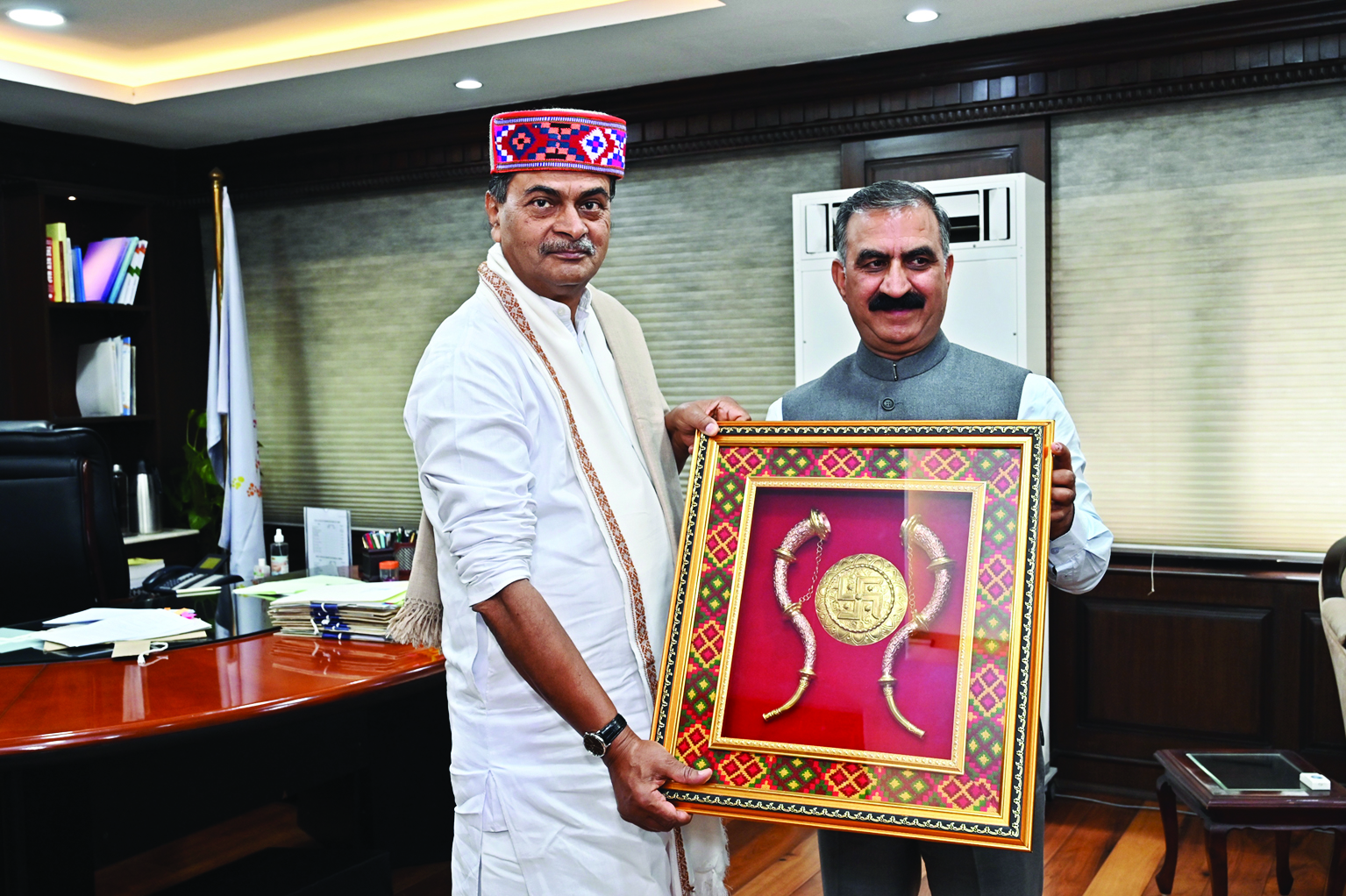 Shimla: Himachal Pradesh Chief Minister Sukhvinder Singh Sukhu on Monday stepped-up the state's drive to seek handing over the 110 MW Shanan Project from the Punjab government, the 99-year lease period of which will be expiring in March 2024.

Sukhu called on Union Minister for Power R K Singh in New Delhi and asked him for issuing necessary directions to the Punjab government for taking mandatory steps for handing over the project to the State before the expiry of the lease period.
He also apprised the Union Minister about the facts regarding the share of the state in the Bhakra Beas Management Board (BBMB) and demanded a 12 per cent water royalty for the state. He said that due to the construction of projects by BBMB, many townships were compelled to face rehabilitation and numbers of oustees were not yet compensated even after fifty years.
He urged that the state government may be allowed to impose free power royalty in all commissioned projects of BBMB. He said that this was the long pending demand of the state.
He also raised the issue of raising the royalty of state in SJVNL, he said that free power royalty shares being received from SJVNL projects which have completed a debt period of 12 years, may be enhanced from existing free power royalty shares ranging from 12 to 30 per cent.
The Chief Minister also apprised the Minister about the initiatives of the state being taken for becoming a Green Energy State and urged to provide incentives including tax benefits for green hydrogen production to boost production of green energy in the state.
The Shanan Power project was commissioned in 1932 at Jogindernagar in Himachal Pradesh.
The Shanan project is currently under the control of the Punjab State Electricity Board and all of the revenue goes to the Punjab government.
British Engineer Colonel B C Batty wanted to construct five hydroelectric power stations by utilizing the water of the Uhl river. To bring men and materials for work to this place, a railway line was built from Pathankot to Joginder Nagar. To deliver construction material to the hilltop for making a water reservoir at Barot, a funicular trolley way system was created there.